Posted on
Vincentian named to Commonwealth Students Association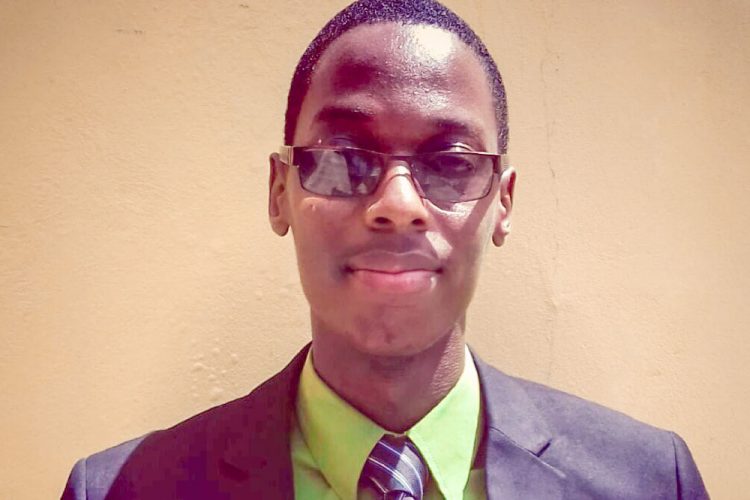 A resident of Campden Park has been appointed the representative of St Vincent and the Grenadines to the Commonwealth Students Association (CSA) for 2018- 2020.
Delroy Myers was appointed to the position on August 22 and says during his tenure, he will seek to advocate for better education policies in both private and State educational institutions for students across St Vincent and the Grenadines (SVG).
"…I will be expected to report on the state of student governance throughout my tenure, and enhance capacity building among student leaders and other student representative bodies," he said in a release.
The CSA is a grouping of student organizations within all Commonwealth countries and was established in 2012 at the 18CCEM (Conference of Commonwealth Education Ministers) in Mauritius, where student leaders gathered to make recommendations on the current student issues.
The CSA aims to empower students of the Commonwealth to influence change in education, encourage students' participation in decision making, active delivery of student work, and contribute to their societies through creating an environment for student bodies and student movements to build their respective and collective capacities, to freely express and advocate, promote student voice and participation in policy and decision making in Education.
An employee of the Bank of St Vincent and the Grenadines, Myers is originally from Vermont, but resides in Campden Park. He is a past student of the St Martin's Secondary School, the SVG Community College, and has completed leadership studies at the Caribbean Wesleyan College, Jamaica. He is pursuing a bachelor of science degree in Financial Management at the University of the West Indies.
"I strongly believe I can further contribute to our society by positively impacting the minds of the youthful generation of students and young adults, not just through the academics but by also teaching the importance of maintaining moral, ethical, and even spiritual principles and values.
"I say this because within our current society many of the young minds are negatively impacted by societal issues such as poverty and financial struggles and thus turn to crime, violence, drugs, and alcohol as a solution to many of these problems.
"Education is the key, the way out, and the bridge to success which would in turn help to develop a better nation. Hence I dedicate myself to such service by the CSA," Myers said in a release.