Posted on
Students from Paget Farm get scholarships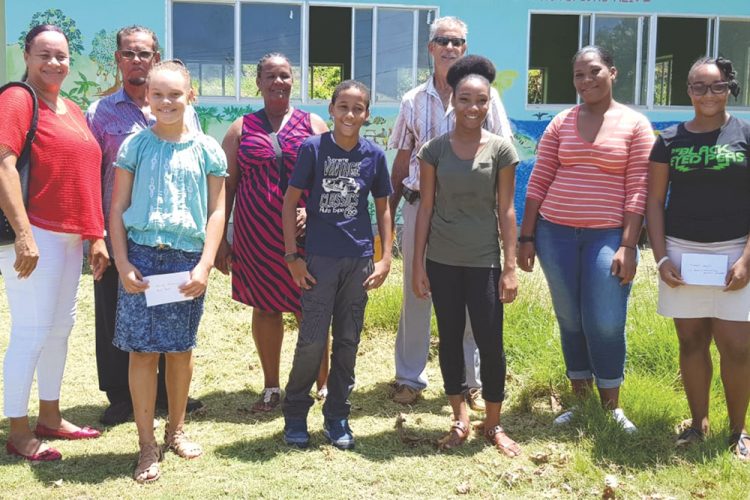 Four students of the Paget Farm Government School are now the recipients of assistance from a newly founded memorial scholarship fund.
The fund, which was established late last year, aims to assist students to access secondary school education as a first step towards changing the future for themselves and their community, thus reducing the negative societal impacts that stem from a lack of a quality education.
The Japheth and Sydna Hazell Memorial Fund Scholarship will be awarded annually to a limited number of qualified students from Paget Farm and other parts of Bequia. It is competitive and relies on the submission of student applications and references from the schools they attend.
The scholarships are based on students' needs and academic excellence, their ability to assume new learning experiences, as well as their parents' willingness to monitor their progress. Another criterion is community development involvement.
Recipients are expected to maintain an average grade of 70 per cent, show an aptitude for extra-curricular activities, maintain a high standard of discipline and be willing to give back to society wherever possible.
This scholarship fund is maintained by the offspring of Japheth and Sydna Hazell who lived in the John Berriman community at Paget Farm, and in the United States. They were known for their humility, dedication to the family and community, and for their hard work.
The four students who benefited in 2018 were Antwone Compton, who will attend the St Vincent Grammar School; Omari Forde – the Thomas Saunders Secondary School; Kristy Ollivierre – the St Vincent Girls' High School, and Timora Hazell – the Bequia SDA Secondary School.