Posted on
Online news site facing possible legal action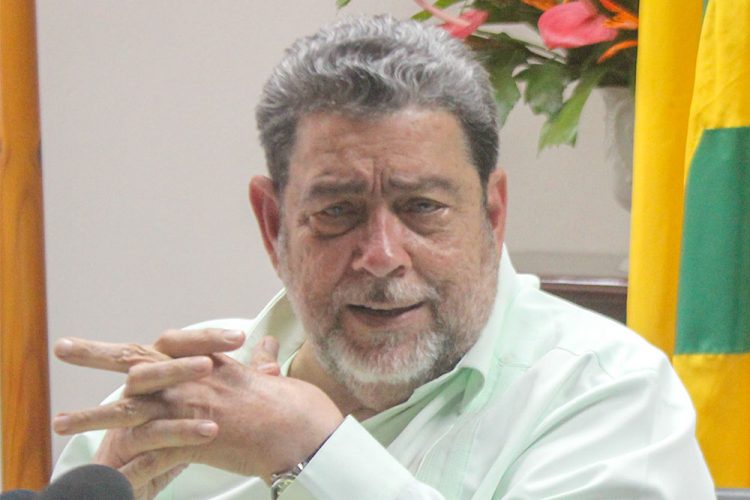 The online news site Caribbean News Now may face a legal backlash due to an August 31 report which claimed that "the son" of Prime Minister Dr Ralph Gonsalves directed an attack on Peace Corps volunteers assigned to St Vincent and the Grenadines (SVG).
The publication came six days after 23 Peace Corps volunteers stationed here were relocated to St Lucia because of what the United States Embassy in Barbados said was a "potential specific safety concern."
The article stated that after receiving false information that the Peace Corps volunteers were US intelligence agents, "…a gang of thugs said to be acting under the direction of the son of SVG's prime minister, Dr Ralph Gonsalves, vandalized Peace Corps vehicles and left threatening messages."
According to the article the thugs were the "modern-day equivalent of Eric Gairy's infamous paramilitary "Mongoose Gang" of Grenada.
Prime Minister Dr Ralph Gonsalves said on Monday that he has three sons, Camillo, Adam and Storm but to his mind, the article target's Camillo, his first son and this country's finance minister.
Adam lives in Oregon while Storm, who is normally resident here, is overseas on personal business.
The Prime Minister said it would be easy for his sons to sue the publication because three persons is not a large group.
He said he expects Caribbean News Now, which he considers a "responsible publication" to do a retraction and apologize.
Describing the article as "crude", Gonsalves said ever since the Peace Corps was established in 1961 there have been rumours that the volunteers were part of the USA's intelligence gathering initiative, but SVG does not care about those rumours.
"In St Vincent and the Grenadines, we run an open society we don't worry about things like that. They come and do good work mostly in education and they are quite liked in their communities," Gonsalves commented.
He noted that whenever a Peace Corps volunteer finishes his or her tour of duty here, he personally signs a certificate of appreciation for the volunteer.
Gonsalves, who has been Prime Minister since 2001 said there are persons in the country and the wider world who are interested in undermining the government and in the process sully the good name of the country without care as they have their own agenda, either personal or political.
He said the libel in the article is directed at him, the government and Camillo.
"The crudeness of the propaganda is manifest…and I don't know if any of you has ever saw a Peace Corps volunteer in this country own a vehicle and driving about," he mused.
Gonsalves, also minister of national security, assured that the government is alert to the efforts of anyone who is seeking to sully the good name of SVG or to generate fear and alarm where none is to be generated.
Minister of Finance Camillo Gonsalves told SEARCHLIGHT he has not yet made up his mind if he will be pursuing legal action. Storm and Adam could not be reached for comments.
An email sent to Caribbean News Now yielded no response and a call to a USA contact number listed on their online site went unanswered.