Posted on
'Funky Business' sets new records for Fimba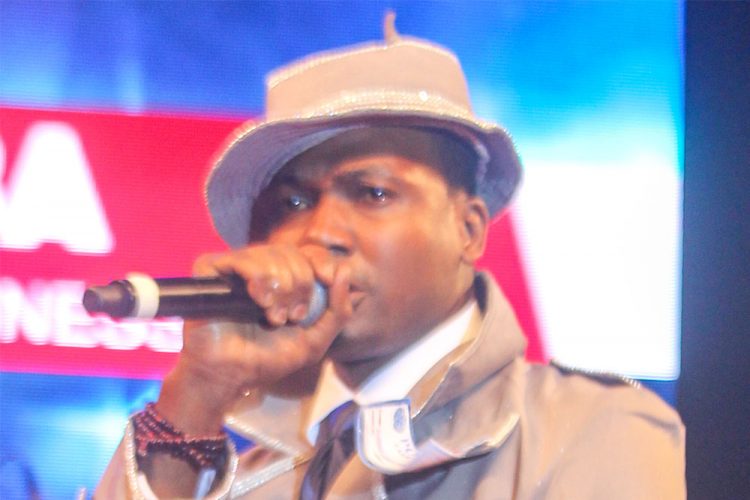 The Vincentian Ragga Soca hit 'Funky Business', sung by Fimber "Fimba" Jardine, continues to set records and up to press time had achieved over 1.9 million views on YouTube.
"I was hoping that it would get to a million and when it did, I was good with that, but two million in three months, I wasn't expecting that," Fimba told SEARCHLIGHT via WhatsApp call on Wednesday night.
The song was written by Fimba and took the 2018 Ragga Soca category this year at Vincy Mas and the Road March title. It was done on the "Stinger Riddim", a riddim orchestrated by Shernelle "Skarpyon" Williams and produced by Kamal Archibald. The song was recorded by Parry Jack.
It is one of a handful of Vincentian Soca songs to achieve over a million views on YouTube and one of the few Soca songs in the region to rack up that number of views in such a short time.
The other Vincentian Soca artistes with over a million views on YouTube for one song are Kevin Lyttle, "Dynamite" and "Zoelah".
"I feel really great about it. I am surprised. If I tell you I expected it I would be lying," Fimba further commented.
Since the success of the song locally, Fimba, a Maryland, USA resident, originally from Mesopotamia, has been touring extensively.
His song has taken off so fast and is so popular that it has been remixed in Spanish by DulkFyah and DJ Ving, called "Bochinche" and listed as a 2019 Panama Soca song.
But, Fimba said he had no input in the remixed version and has since reached out to the people responsible to have the matter sorted out.
He however stressed that he is not angry at the remixers as he is happy that the song is so impactful that persons decided to take it and make it theirs.
"This song just popped up out the blues for me, so I am glad that something that we created in Vincy that someone want to make it theirs. They are going to sort it out. I have no hard feelings about the Spanish guy because music is life and something we should share. I think they will do the right thing, it's just good vibes," Fimba commented.
Fimba revealed that his next performances will be done during the Labour Day weekend alongside artistes like "Skinny Fabulous" and Machel Montano.