Posted on
Flow hosts fun retreat for rural children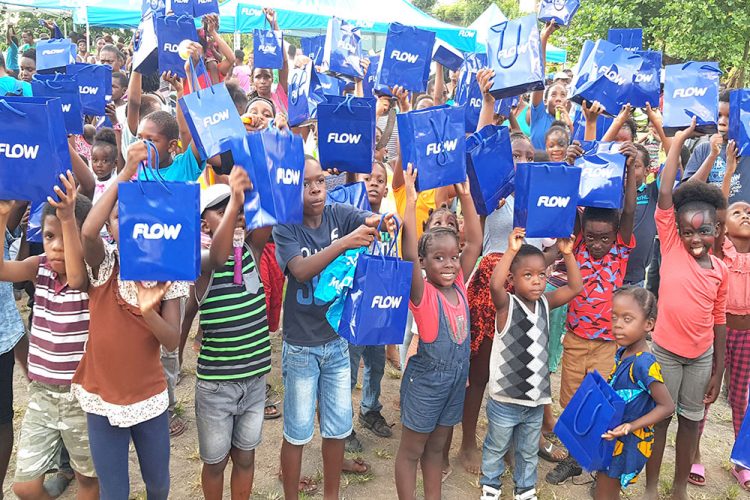 The communities of Chateaubelair and Biabou were hubs of excitement on Saturday, August 25 and Saturday, August 18 respectively as FLOW created a fun retreat for children at the playing fields in those communities.
The event saw children from the surrounding communities engaged in an assortment of recreational activities including games, bouncing castles, fun rides, a mini movie theatre and treats.
Wayne Hull, FLOW's Country Manager stated that the event was a total success. He said he was pleased with the many children, parents and community residents who participated in the various activities.
The telecommunications power house is widely known for its support in various sectors of the nation's development, including sports, culture and education.
Hull noted that he considers activities such as the Kids Summer Splash a social and corporate responsibility which helps to positively impact children and 'transform their lives', a widely echoed mantra of the FLOW team.
The country manager also stated that persons should look forward to the FLOW Back to School Fair on Friday August 31 which he said is just one way of showing appreciation to its many loyal customers.
The country manager boasted about the success of the company's summer promotion noting that many customers have been winning prizes in the summer sweepstakes. He elaborated about the free Whatsapp which he said more persons are gravitating towards when they activate a Combo plan.
He also expressed gratitude to customers who decided to bundle their broadband and tv this summer, saying bundling helps customers save.
He hinted that summer is far from over as customers should look out for more exciting deals in the final weeks.