Posted on
60 more policemen being added to local constabulary – PM Gonsalves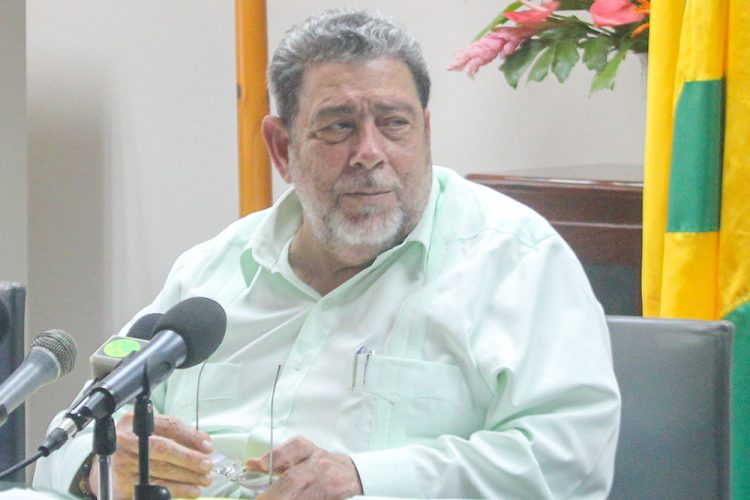 The government continues to strengthen the Royal St Vincent and the Grenadines Police Force (RSVGPF) and as a result, 60 new policemen are about to join the constabulary.
This was reported at a recent press conference by Prime Minister Dr Ralph Gonsalves who was angered by a statement made on July 31 by Leader of the Opposition Dr Godwin Friday that the government has done nothing to show that they are tough on crime since they took office in 2001.
Gonsalves said the government has done a lot in its effort to fight crime including changes in legislation to toughen gun laws, physical facilities built for the police, increasing the number of police officers, training for police officers and improving the conditions of the police work environment.
The Prime Minister said that the police force continues to attract qualified men and women and in 2017 and 2018 (up to end of May), there were over 150 applicants who have qualifications of seven subjects or more and associate degrees applying to join the police force.
"That is the quality of persons they have to interview," said Gonsalves who added that these persons have to go through background and health checks.
He said that today, the force has over 250 more police officers than in 2001 and training of the police is beyond what it was before.
"Never have we seen this. The entry salary is $1800 per month when we arrived it was $800," stressed the Prime Minister who added that fighting crime is technology, personnel, facilities, legal framework and a professional prosecution service among other things.
"…between April and the middle of June there were no homicides here and there are various reasons for homicides," said Gonsalves.