Posted on
Heritage Dental Clinic gives back to society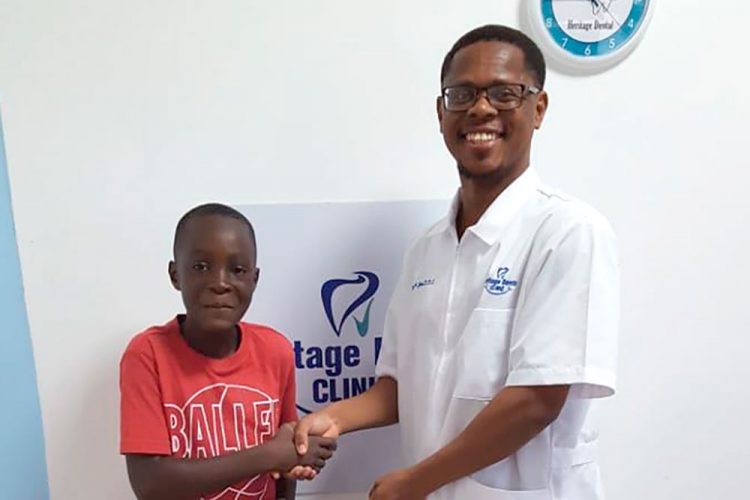 Heritage Dental Clinic, owned and operated by Dr Keith John, has this year awarded a primary school student with a scholarship.
And, that student's father Overt Gerald said he is very grateful that the dentist decided to help his son Ocean. The scholarship was handed over on Wednesday, August 22.
"This is good. I feel glad about it and it will help me out a lot because I am a single parent," Gerald commented after receiving the scholarship.
He said he and his son are clients of Heritage Dental and he is happy to be getting something back.
In response, John said the scholarship is his way of giving back to his customers while fulfilling his corporate social responsibility.
Heritage Dental is located on the corner of Higginson and Bay Street in Kingstown.