Posted on
CDC must be sustainable, says NLA chairman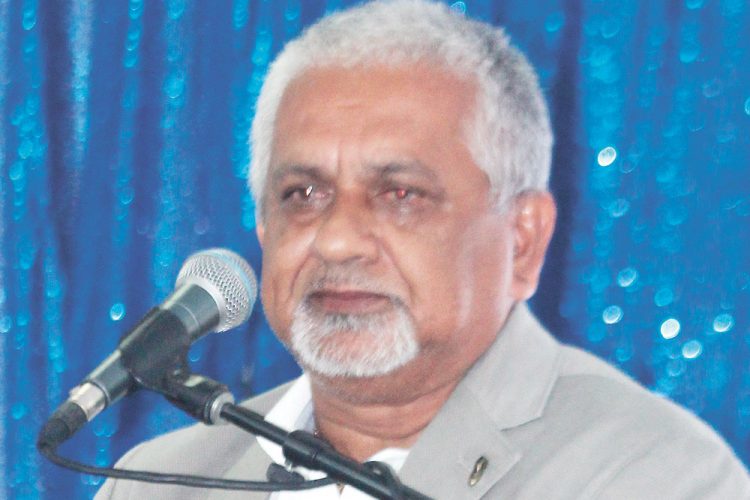 The achievement of sustainability must be pursued by the Carnival Development Corporation (CDC).
Chairman of the National Lotteries Authority (NLA) Murray Bullock made this point last week Tuesday during the CDC's annual prize giving ceremony which was held at the Murray Heights hotel at McKies Hill.
Murray, who congratulated the CDC for a job well done, said the organisation continues to raise the bar when it comes to the production of Vincy Mas, and while meaningful change is good, an attitude of "if something is not working you have to drop it," must be adopted.
"Self-sustainability is the name of the game. Money talks and bullshit walks. You must be self-sustainable, and we have to tackle it…," stated Bullock.
He said Vincy Mas is a serious festival which is important to the national psyche, and more serious resources must be put to it, as this year, well over 6000 visitors came to
these shores for the festival. He said the CDC must explore ways to gain maximum benefit from this influx.
Bullock said it is only fair that the entity that sets the foundation for Vincy Mas benefits and shares in the revenues generated by the activities held during the festival.
"It is simple as that," said Bullock whose chairmanship saw EC$1.5 million being pumped into Vincy Mas this year.
He said this money does not include the use of the Victoria Park which the NLA offers to the CDC free of charge, the CDC's rent-free offices at the Victoria Park and the payment of bills and other overheads. He noted that every year after the festival, the NLA has to pump significant funds into the rejuvenation of the Victoria Park as it is usually transformed into "a mud hole fit for dirt bike racing."
"While the NLA is not complaining when it comes to funding Vincy Mas, the entity has other things to support," stated Bullock who stressed that the NLA is proud of the work they are doing and are honoured to partner with CDC and will continue to do so.
The Chairman also revealed that at the end of the NLA's financial year in July, gross revenue of EC$60 million was recorded. "This is a tremendous achievement," Bullock stated while adding that the manager of the NLA McGregor Sealey is a "miracle worker," while the board of directors must also be complimented for its work.
"Thanks to the customers who support 3D like nothing you ever see in your life," said Bullock while adding that this country has recorded three consecutive winners in the Super 6 game.