Posted on
'Vincy Mas 2018 was epic, with record numbers'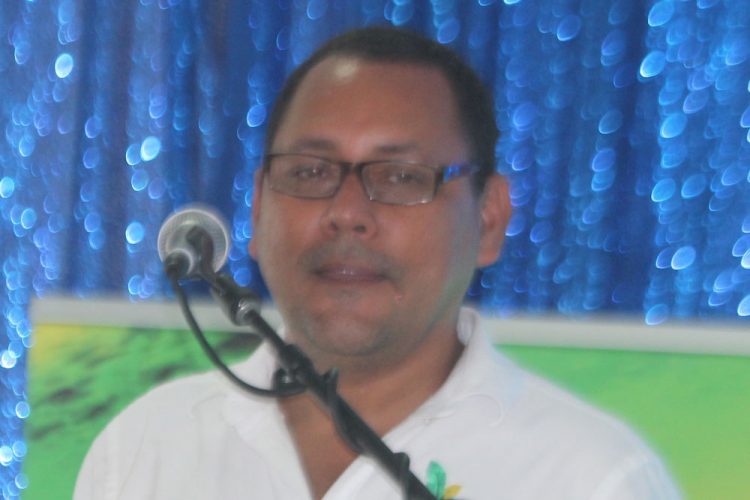 Although all the data relating to Vincy Mas 2018 is not yet available, Chairman of Carnival Development Corporation (CDC) Ricardo "Ricky" Adams thinks this year's festival was epic and one of the best productions on the world stage.
Speaking on Tuesday at the CDC's annual prize giving ceremony where winners in this year's festival were rewarded and recognized, Adams said Vincy Mas 2018 attracted a record number of visitors and was a wonderful experience for those who came.
He said that when fully analysed, data will show that we had a virtually crime free festival and LIAT alone brought over 5000 persons to the island.
He said when the numbers for the flights which were put on by the other airlines are looked at, it will show an increase in visitors and that is good for the country as people who came will spread the message.
The CDC chairman said the numbers also show the calypso tents were better attended than usual and persons can clearly see the tents are for entertainment and not punishing social commentary as for the first time ever, he saw conga lines.
According to Adams, there were also more Soca tunes this year as in May, he had 230 songs already while the quality of the Ragga Soca was so high that Fimba Jardine (2018 Ragga Soca King) with his song "Funky Business" crossed the million-mark view on YouTube and the song is now available in Spanish.
Also showing significant improvement according to Adams, was the rural carnivals which saw record attendances while there were also more pan sides taking part in this year's panorama competitions.
Adams said for the first time in many years, a Miss SVG winner brought home a regional crown. Miss SVG 2018 Shellisha Nanton won the Miss Caribbean Culture Queen pageant in St Kitts.
However, the CDC chairman said there is need to improve in some areas such as the length of shows and the revenue generation capacity of the CDC.
He said the CDC has the technical material but lacks the required number of technical personnel to distribute across the numerous shows that take place during Carnival. Adams said more persons should be trained to fill the roles of producers, sound engineers, lighting persons and background workers among other entertainment professionals.
"We want to close the gap between revenue and expenditures. We want to see how we can raise more money and run Vincy Mas as independent entity," said Adams who added that this year, the 2018 Soca Monarch winner, Delroy "Fireman" Hooper was given a car by the National Lotteries Authority (NLA) valued at EC$40,000.
"I will like to thank all the contributors and collaborators and we thank the sponsors because we couldn't do it without them," said Adams who added that the CDC will be approaching sponsors early to take part in Vincy Mas 2019.
"I am putting sponsors on notice that we are coming early, and we want you to become partners in Vincy Mas and do your part, so we can make the product more attractive," said Adams.