Posted on
Road cleaning workers get thirst quencher from St Vincent Brewery Ltd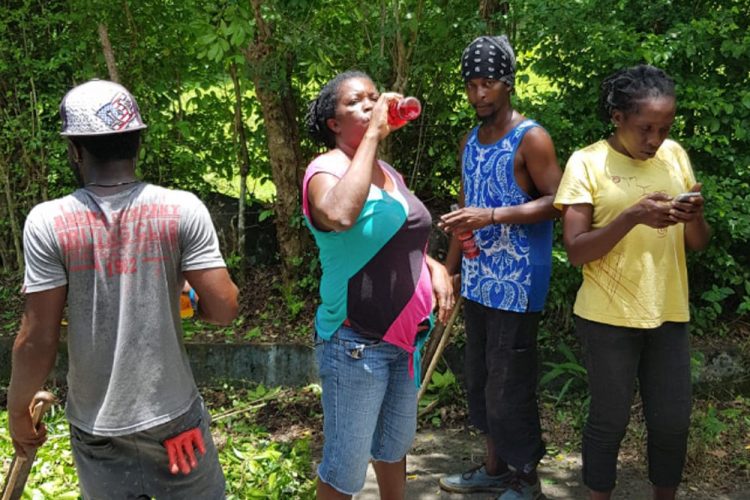 The thirst of workers participating in the government's road cleaning program was quenched this past Tuesday through a friendly gesture of the St Vincent Brewery Limited.
The workers were treated to soft drinks and water by the brewery's sales coordinator Rayhorn McMillan and trade marketer Romario Delicia.
The duo served refreshments to about 60 workers on the Leeward side of the island, as far north as Fitz Hughes.
Commenting on the initiative, Delicia said that while driving around he saw the workers and suggested the idea of providing beverages to McMillan who agreed.
"Persons were really glad and surprised because nobody has ever done that before and they commended the Brewery for looking out for them," said Delicia.
"We will continue as we think we should do it as much as we can because these people are doing a very important job," said Delicia who added that the gesture was extended on the Windward side of the island last year.
Nulin Neil, a timekeeper from Buccament said she was surprised by the friendly gesture.
"It is a very good gesture and we appreciate it very much. I have never seen anything like this before. This is the first time and it was well appreciated," Neil commented on Wednesday.
She said her team consisted of 10 persons and they cleaned from Acres Gap in Layou to Buccament over an eight-day period that ended on Wednesday.
"We were all very happy that someone looked out for us," said Neil.