Posted on
More students benefit from Norma Keizer Scholarship Foundation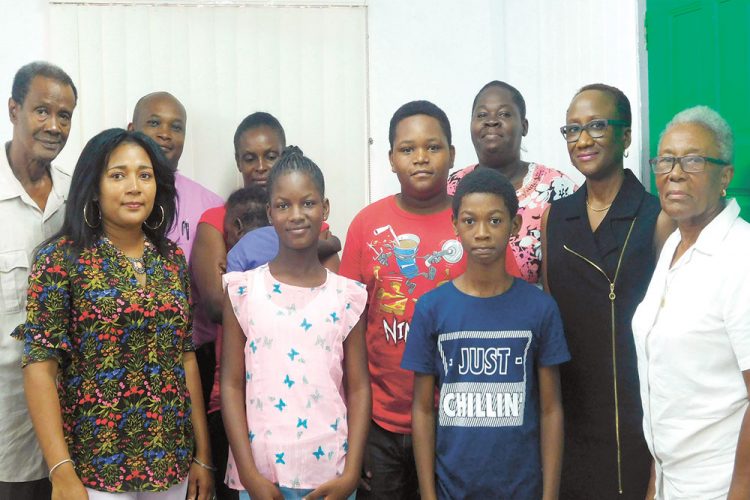 Five students have joined the ranks of several others to receive financial assistance from the Norma Keizer Scholarship Foundation (NKSF).
Representatives of the Foundation, in short ceremonies this week, presented bursaries valued at $400 each, to Kayla Bobb, Zeah DaBreo, Jamar Charles, Omarlo Garrick and Shea-Anne Samuel.
Cherise King, a final year student reading for a degree in International Relations at the University of the West Indies, St Augustine campus is the recurring recipient of the Jenny Jacobs university bursary valued at $5,000 per annum.
She also received her bursary this week.
"We are happy on behalf of the Norma Keizer Scholarship Foundation to be able to provide some assistance to you and we hope that it will serve you in good stead and allow you to be able to send your children to school and provide for whatever they need," said Dr Adrian Fraser, chairman of the Foundation.
Fraser congratulated students and encouraged them to continue doing well as they begin a new level in their academic lives.
Jeanette France, one of the Foundation's trustees highlighted that the bursaries were one-off payments. However, she said that if students performed well, there was a possibility that it could be extended.
"Your performance would really be important if for some reason we find that we can give you an extension on the bursary," she said.
Mark Charles, the father of a recipient thanked the Foundation on behalf of all the parents and children.
And he described it as a privilege and honour to receive the bursaries.
"You are certainly doing a great job and playing your part in contributing to the education and development of our nation's children," Charles said.
The Norma Keizer Scholarship Foundation was started in 2015 to honour its namesake's contribution to education in St Vincent and the Grenadines.
Since then, the Foundation has been able to award eight full seven-year scholarships and 17 one-off bursaries to students entering secondary school as well as one three-year university bursary.
The recipients are all outstanding students who have gained entry to educational institutions but whose limited financial resources may restrict their ability to maximize the opportunities being presented.