Posted on
Body of elderly woman found wedged between limbs of tree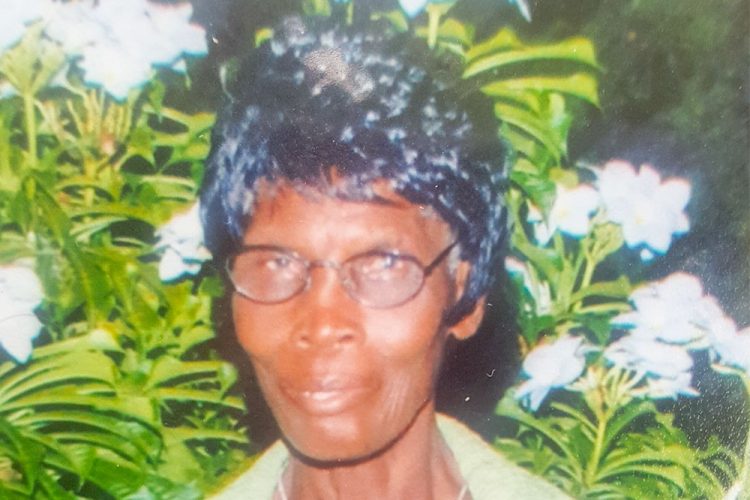 An autopsy is expected to be carried out on the body of Eva Dublin/Eve Peters also known as "Marma", who was discovered dead on Wednesday at the Mount William estate in Byrea.
The woman's half naked body was found stuck between the limbs of a tree; she was last seen alive on Monday morning.
Her son is hoping that the post mortem examination reveals that no foul play was involved in her death.
Cadwell "Cadi" Peters told SEARCHLIGHT yesterday that while persons are speculating that his mother was killed, a thorough investigation has not yet been done and he is hoping that the autopsy shows that his mother died some other way than at the hand of a killer.
He said while he is extremely saddened by her death, it would be better to know that someone did not cause it.
Cadwell, sitting on the steps of the home he and his mother shared at Byera and fighting back tears, told SEARCHLIGHT that the last time he saw his elderly mother was on Monday morning when she was on her way to take her animals to graze in an area of Byera known as Liza Valley.
He said he and his mother, a farmer, lived together and when he did not see her on Tuesday, he thought that she had gone to Stubbs and was with relatives there, so he was not worried.
Cadwell explained that about three years ago, a man attacked his mother, most likely in an attempt to rape her, when she was farming in a lonely part of the bush. He said she pulled off the person's mask and kicked the man in the groin and as a result, managed to escape, but damaged her arm in the process.
He said she would normally go to Stubbs for physiotherapy on her arm, so when he did not see her he assumed that was where she was.
Cadwell said he became worried on Wednesday when on enquiry, they learnt that their mother was not at Stubbs. A search was launched, and her body was discovered by another of her sons, and the police were summoned.
Cadwell, who broke down while speaking about his mother, said she was a loving, freehanded woman who had seven children and was well liked in the community.
He said he did not want to entertain the idea that someone had killed Eva, who was in her 70s, so he would await the results of the autopsy.
Cadwell however remembered vividly the incident three years ago when his mother was attacked, and noted that she had made a report and gave the alias of the person who attacked her, and that person was detained but later released by the police without charge.
"They let him go but they never ask her to identify him."
Residents of the area however are not awaiting the autopsy and have concluded that Eva was raped and killed by someone.