Posted on
Slain Bishop's wife upset with media houses, social media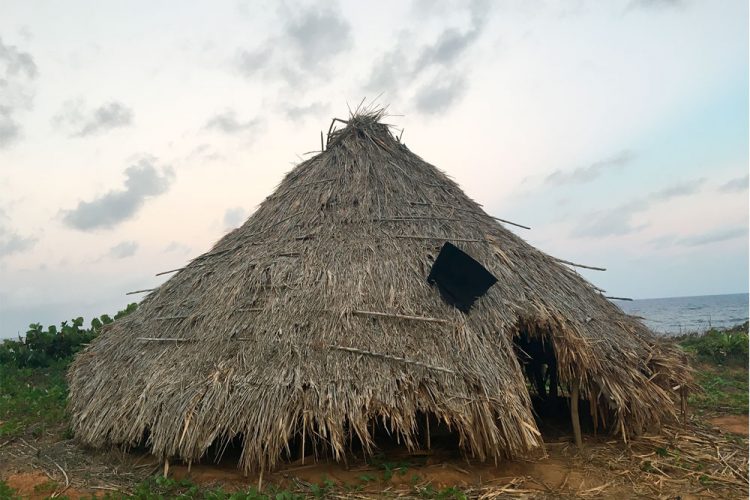 Teckla Enoch, the wife of slain travel agent Ian Garfield Enoch is upset about the way media houses have reported her husband's death.
The widow is also angered by the many comments being made on social media in relation to her husband.
Police discovered the body of 50-year-old Enoch on Saturday morning wrapped in a sheet in one of the huts at the Cayo Heritage site near to the Argyle International Airport (AIA). The body had chop wounds to the head and neck.
Enoch, a bishop in the Spiritual Baptist faith, was reported missing by his wife after he did not return home on Friday night after leaving his Brighton residence for a social activity in the Villa area.
His vehicle, a maroon Suzuki Escudo registration number P4664, was found abandoned at the side of the Ratho Mill main road. The right front bumper of the vehicle was damaged.
Following Enoch's death, it was revealed that police had detained Anwar Jack, a 24-year-old unemployed man of Georgetown and that he was assisting them with their investigations into Enoch's killing.
Police officers on patrol in Glen in the wee hours of Saturday morning came upon Jack who was walking in the rain. When they questioned him, he told them he was on his way to Georgetown.
The police also reported that they thought Jack was acting suspiciously and as a result took him to the Calliaqua Police Station.
It has been reported that on Saturday morning, Jack told police officers that he had killed Enoch and his body was at the Cayo village in Argyle.
It has also been reported that Jack told police officers that Enoch had, a few weeks ago, drugged him, and had non-consensual sex with him and when Enoch called him to meet up on Friday night, he had made up his mind to kill the 50-year-old man so he walked with a sharpened cutlass.
When contacted via telephone on Monday, Enoch's wife refused to comment on her husband's demise.
"Let me tell aryo this straight up eh, aryo done diss my program and me nah wah hear nothing from none aryo," the widow commented to a SEARCHLIGHT reporter.
She described as "shit" the negative comments on social media about her husband and stressed that persons were saying things that she knew nothing about.
"None aryo nah humbug me right about now, but me know plenty aryo ah pay for aryo mouth," the angry woman told SEARCHLIGHT.
She further commented, "Aryo too wicked…them too wicked…and aryo cah diss my husband like that. Nobody cah get me to say nothing wrong about him, he nah deserve that."
She was encouraged to hang up the phone by someone in the room with her which she did.
On Monday, Commissioner of Police (COP) Colin John issued a press statement informing that a post mortem was expected to be carried out on Enoch's body and that Jack was still in custody.