Posted on
Police make arrest in Bottom Town slaying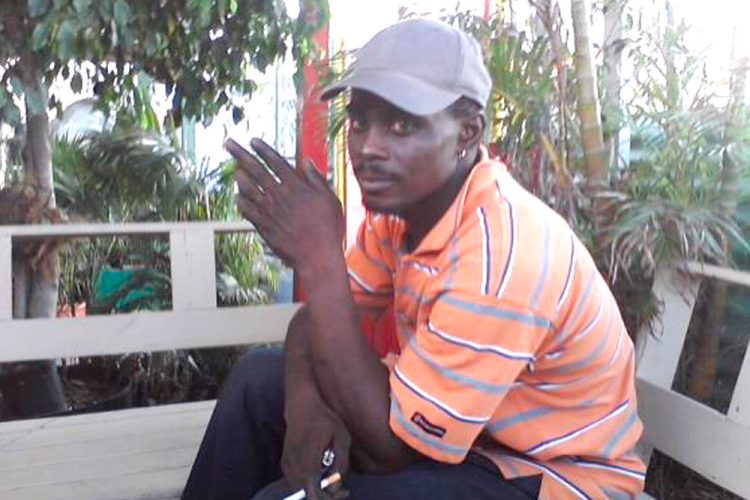 Police have detained Andrew 'Scrunter' Knights of Rose Place in the relation to the death of Maxwell 'Bad Money' Nash, 40, of Ottley Hall.
According to residents of Rose Place, Nash, who is originally from Chateaubelair, was chopped to death around 7' o clock Saturday morning during an altercation. He died on the Rose Place beach after receiving about six cutlass wounds about his body.
Yesterday, Commissioner of Police (COP) Colin John said in a release that on August 18, officers attached to the Criminal Investigation Department (CID) and the Major Crimes Unit (MCU) responded to a call that there was a man lying on the beach in Rose Place and he appeared to be dead.
When the police arrived, the body was identified and the District Medical Officer (DMO) was summoned and pronounced Nash dead. A post mortem was expected to be carried out on Nash's body yesterday.
Up to press time, Knights, a fisherman, had not been charged with any crime.
On Monday, one of Nash's close friends said that Nash was involved in a tumultuous relationship with a female. He said that Nash, a welder, was warned many times to stay away from the woman he was courting, but he did not listen and that may have had something to do with his death.
On Saturday, a Rose Place resident claimed that Nash and his attacker were involved in an ongoing dispute over a woman and that a few weeks ago, one of the men was hospitalized after being stabbed and the matter was before the court.
Nash's killing is the 20th violent death here for 2018 and the second chopping death to take place over the past weekend.
The body of Ian Garfield Enoch was discovered in Argyle last Saturday morning. Enoch was chopped to death and went down in history as the 19th violent death here for 2018.
Twenty-four-year-old Anwar Jack, an unemployed man from Georgetown is assisting police with their investigations into Enoch's death.