Posted on
NTRC successfully completes another "myAPP" summer programme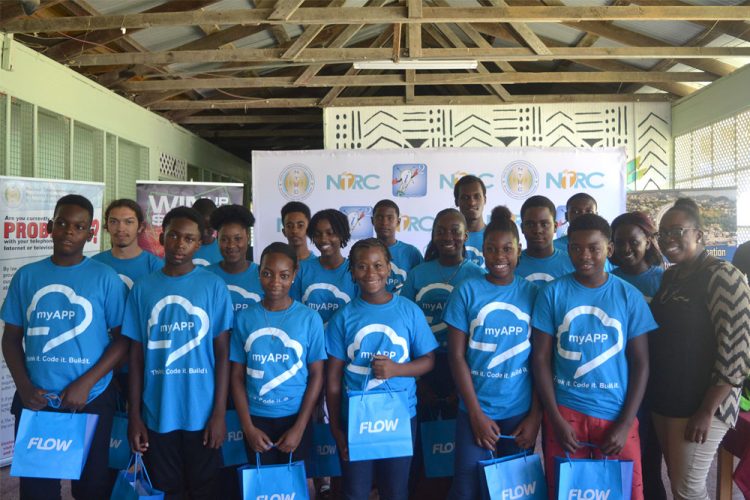 The National Telecommunications Regulatory Commission (NTRC) has once again successfully completed their annual summer coding and application development initiative known as the "myAPP" Summer programme.
The fourth annual myAPP took place this year at the Bequia Community High School and ran for four weeks from Monday July 16 to Friday August 10.
The program was facilitated by the NTRC's Software Engineer Cyron Cyrus and had as its objective to teach participants between the ages of 13 to 18 years how to code and design mobile applications.
The programme also helped to introduce participants to ways in which they can portray their acquired skills in forums such as the NTRC's annual i2 Competition.
This year, Cyrus introduced The Micro Bit (also referred to as BBC Micro Bit, stylized as micro:bit). The Micro Bit is a tiny programmable computer, designed to make learning and teaching easy and fun. It was designed by the BBC for use in computer education in the United Kingdom (UK).
"They learnt a good bit and can now make basic apps on their own," said Cyrus who added that apps created included a drugs quiz game, a calculator and a social media type set-up.
Eli C Davis emerged as valedictorian of the program this year. The St Vincent and the Grenadines Community College (SVGCC) graduate created a travel application.
This year the initiative received sponsorship from the Bank of St Vincent and the Grenadines (BOSVG), Digicel, FLOW, Jack's Beach Bar and Outhouse Graphics.