Posted on
FBO should not affect the operations of Vincy Aviation Services – PM Gonsalves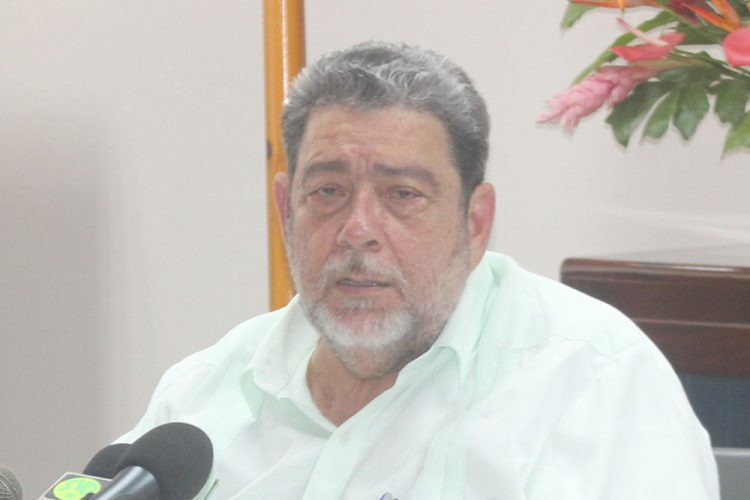 A claim that the establishment of a Fixed Based Operations (FBO) facility at the Argyle International Airport (AIA) is likely to put Vincy Aviation Services out of business has been dismissed by the Prime Minister, who said the FBO should not affect the operations of Vincy Aviation Services.
At a media conference earlier this week, the Prime Minister said there is still room for Vincy Aviation Services to also set up a FBO if they see fit.
On July 28, the AIA signed a Memorandum of Understanding (MOU) with Dr Uday Nayak of Kayan Aviation Holdings for the construction of an FBO and and a Commercially Important People (CIP) lounge. The MOU allows for Dr Nayak and the AIA to get all the legal issues and plans in place before breaking ground at the end of the year.
But in an August 7 press release issued by Vincy Aviation Services, the company's Managing Director Ricardo Drayton said the announcement by the AIA's Chief Executive Officer (CEO) Hadley Bourne that he was "holding Uday Nayak of Kayan Aviation Holdings to their commitment to have the CIP up and running by the winter season," is likely to put Vincy Aviation's local operations out of business at Argyle, and will also seriously affect their business at the Canouan Airport.
Drayton also said on radio this week that when he heard the announcement it gave him a "very bad feeling" and he was "frustrated" as he feels as if he has been overlooked in the provision of FBO and CIP services, something that he has sought to do repeatedly.
But on Monday, the Prime Minister said that he has never seen a proposal by Drayton to build an FBO.
"An FBO is a serious investment which they are putting in and I know Richard [Drayton] and he is working in the field and all power and glory to him …. but either by himself or with a group he could come," said the Prime Minister.
"…He might have sent an idea to this or that state agency, but I have never seen a detailed proposal with funding," Gonsalves told media personnel.
He said that the AIA needs something which would sync with a modern international airport.
"I give credit for him (Drayton) as one of the young men who trying to find a space to make a dollar out of the aviation business and I believe there is still room for him to make his dollar," said Gonsalves.
Drayton said on radio earlier this week that there is nothing that Kayan Aviation Holdings can offer that his business cannot, and it is bad that a local business was overlooked for a local contract.
He said had he been given the contract, it would have benefitted the country more as foreign investors get deals like peppercorn rent and duty-free concessions.
"The director and staff were surprised by the announcement, especially since over the last three years, Vincy Aviation has tendered for and discussed at least two separate proposals for the development and provision of FBO services at Argyle," Drayton said in his release.