Posted on
Children showcase talent at NDP arts and craft exhibition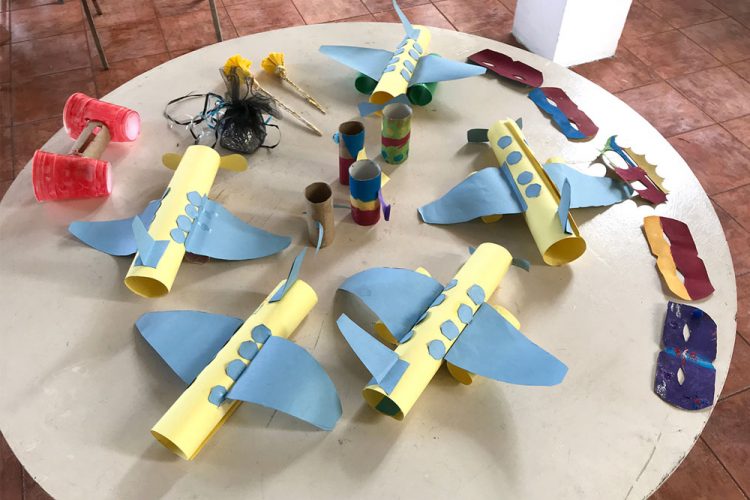 The New Democratic Party (NDP) Women's Arm concluded its Summer Programme with an exhibition of arts and craft from the participants on Friday, August 17.
The Women's Arm Summer Program, which ran from August 13 to 17 catered to children from 5 – 12 years old and exposed the participants to Personal Hygiene, Social Interaction through sports, Arts and Crafts and Reading.
In his comments to the participants at the closing ceremony, President of the NDP Dr Godwin Friday spoke to the participants about the importance of reading as a pathway to future development and making positive life choices such as staying in school and working towards their dreams.
He told them that today's dreams were tomorrow's reality and that all the innovations which we take for granted today such as the cell phone and computer games were just dreams before they became a reality. All the participants received Certificates of Participation.