Posted on
Building and Loan awards scholarships to successful CPEA students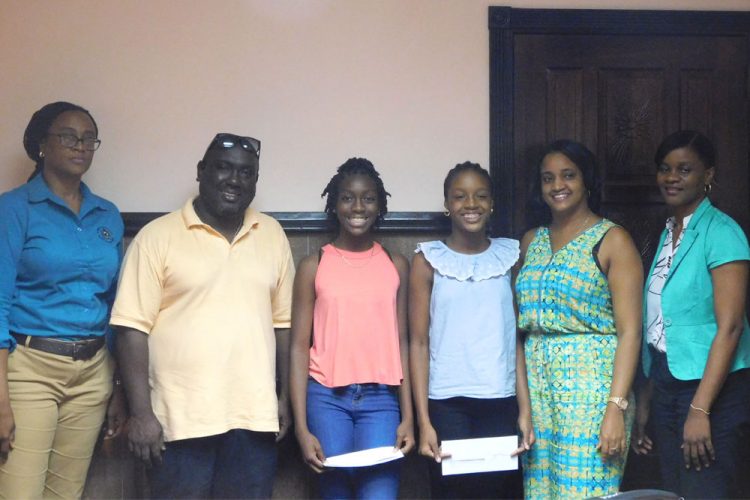 The St Vincent Building and Loan Association has awarded 7-year scholarships to two girls who performed well in this year's Caribbean Primary Exit Assessment (CPEA).
Skye Williams and Denelle Blake accepted the scholarships in a short ceremony on Friday.
Ava John, a representative from the financial institution said that scholarships are awarded yearly to children of members and they are awarded on either a merit or need-based situation.
"We hope that you feel honoured to be holders of the St Vincent Building and Loan Association scholarship and we hope that you continue to stay focused and study hard and continue to excel and strive for excellence," John told recipients.
She also took the opportunity to give them advice on how to remain focused and do well at school.
Come September, Williams will begin her secondary education at the Girls' High School. Meanwhile, Blake, who previously attended the Petersville Primary School, will attend the Bishop's College Kingstown.
Lucille Browne, a member of the board that helps to determine scholarship recipients, said that the institution has been offering scholarships to members for a number of years.
And she said that it is the hope that they will be able to offer more scholarships in the future.
There are currently 21 persons on scholarship from the Building and Loan.