Posted on
AC units not being fixed has nothing to do with unavailability of money – Dr Gonsalves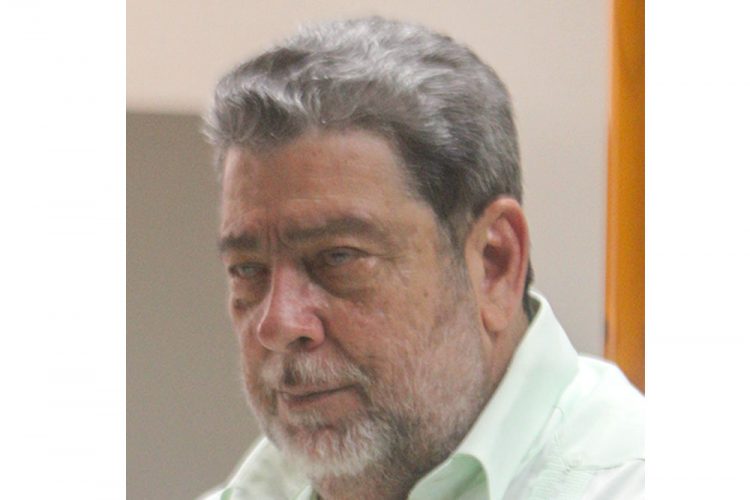 An order for the installation of new air conditioning units at the Ministry of National Mobilisation on Halifax Street in Kingstown was signed off on by Prime Minister Dr Gonsalves earlier this year.
But despite the go ahead, nothing was done and recently, President of the Public Service Union (PSU) Elroy Boucher lamented what he describes as deplorable conditions that public servants are being made to work in.
Speaking last week during a press briefing, the Prime Minister said there are one or two areas where the government needs to 'definitely' provide better accommodations and they have been improving steadily.
"I feel it very much for the persons in social development, the place is too hot," stressed Gonsalves.
Boucher commented last week, "That building is sandwiched between two other buildings and it's about three floors. The building has little or no ventilation.
"The air condition system doesn't work. If you are at the top of that building for more than an hour, on a typical sunny day, you'll be drenched in sweat."
He added that there is a printing press located on the ground floor of the building and the fumes make the situation worse whenever it is in use. The president said the health risks posed to workers are unknown as issues usually develop over time.
Commenting further on the issue, the Prime Minister told reporters, "it is strange, earlier this year I took up the phone when the matter was raised, and I called the entity who install aircons and left it in the relevant hands and after I was very disappointed to hear that this was not done for one reason or the other."
He did not say to whom the instructions to fix the problem were given.
The Prime Minister revealed that the Ministry in question is expected to move across the street to the building currently occupied by the Inland Revenue Department (IRD) as the IRD is expected to move to a building which the government recently bought in Kingstown.
He said the acquisition of the new IRD headquarters took a little longer than expected and some internal retrofitting has to be done. He therefore wants a temporary fix at the Ministry of National Mobilisation.
"It doesn't matter we have to spend the money on the AC units and I say that, so the public servants will know I have their backs and what amuses me about some matters is that some persons weren't born yet when I was fighting for the poor and working people.
"They want to lecture me on it. I see many things said that are not accurate," noted Gonsalves who added that last week, the AC unit in his office was also not functioning and it had nothing to do with the unavailability of money to fix it.