Posted on
VincyKlus Inc, Valkelly host summer baking class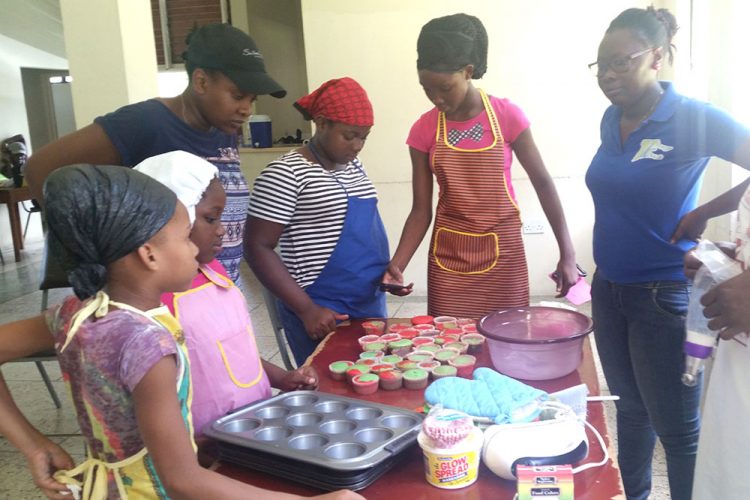 A number of children between the ages of eight and 12 years this week participated in a Summer Baking Class at the North Union Learning Resource.
The programme is an initiative between VincyKlus Inc and Valkelly Investments, designed to introduce and equip children with basic baking skills, while using locally produced ingredients.
Held under the theme, "Baking is Fun", participants learned to make some of the treats they love to eat. They made cakes, cupcakes, bread, pastry, cookies and pizza, using local ingredients where possible.
An exhibition and closing ceremony is being held today and will be addressed by President of VincyKlus Inc. Simeon Bacchus and Minister of Agriculture and Parliamentary Representative for South Central Windward, Saboto Caesar. The exhibition begins at 1:00 p.m. and the official closing at 2:00 p.m.
VincyKlus Inc. is an agro-processing cluster established in 2008 under the CED Business Gateway Project that seeks to improve agricultural (rural households) livelihoods by strengthening linkages within the agri-business value chain and increasing return to agro-processors.
Valkelly Investments is a dynamic coconut oil manufacturing enterprise located at North Union that specializes in the production of natural flavoured coconut oils.