Posted on
Thomas Saunders gets 85 per cent pass rate for CSEC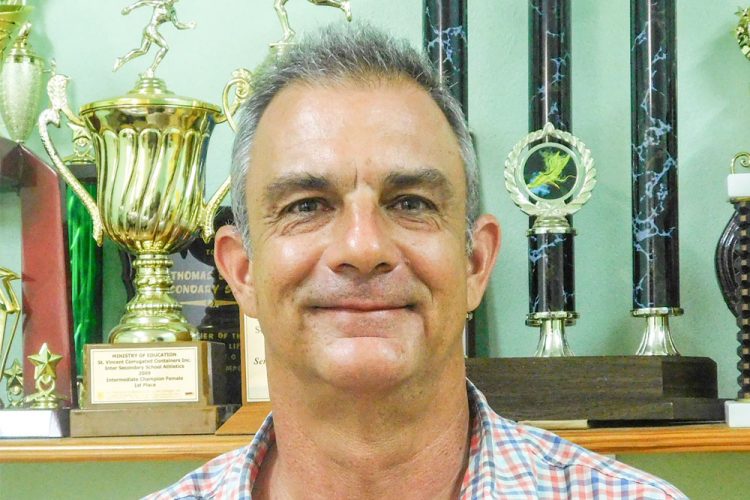 John Renton, the principal of the Thomas Saunders Secondary School (TSSS) is proud of his students' performance in this year's Caribbean Examinations Council (CXC) Caribbean Secondary Education Certificate (CSEC).
The co-ed school, which was established in 2005, ranked fourth among the top seven schools in the country to record percentage pass rates above 80 per cent.
Renton says that this year's 84.89 per cent pass rate is similar to what the school has been recording in the past years.
"We've had between an 84 and 86 [per cent pass rate] for the last few years so we've held our position," he told SEARCHLIGHT on Wednesday.
And the principal says that the goal is to aim higher in future years and increase the pass mark.
"I notice that we have competition, increasing competition in the top rank of the schools so we would have to be putting our best foot forward to see what we can do to increase our pass mark," he said.
Renton revealed that the school recorded 100 per cent passes in 10 subject areas, namely Biology, Information Technology, Office Administration, Physical Education, Electronic Document Preparation and Management, Clothing and Textiles, Food and Nutrition, Home Management, Technical Drawing and Industrial Technology Woods.
"You would notice that quite a bit of those subjects was done at the Kingstown Technical Institute, so I would like to extend kudos to them as well for working with our students and having such a high success. They really do work hard with our students," he said.
Four subject areas, Geography, Physics, Principles of Business and Social Studies recorded a pass rate exceeding 90 per cent.
And another four subject areas, History, English Language, English Literature and Principles of Accounts recorded a pass rate exceeding 80 per cent.
The principal highlighted that the school's overall performance for Mathematics improved this year as there was a 63 per cent pass rate, an increase on last year's 58 per cent.
A total of 94 students from TSSS sat the CXC/CSEC exams this year in 24 different subject areas.