Posted on
SSBQ winner delighted with her win and encourages others to participate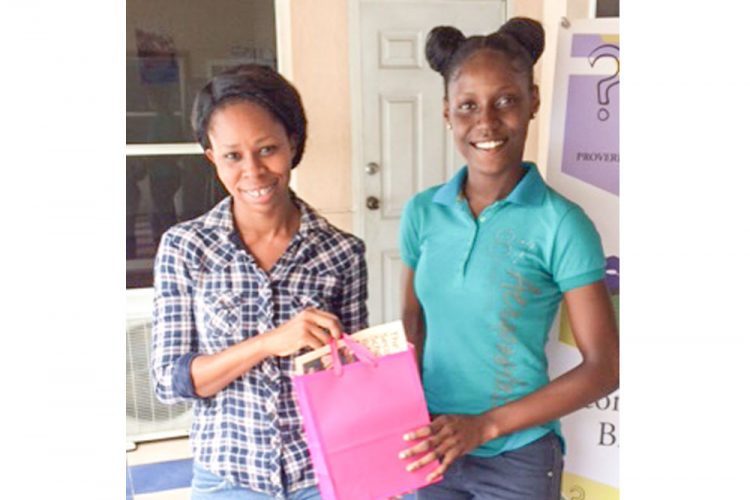 Kenisha Frederick, a resident of Layou, received her prize for being the winner of the Secondary School Bible Quiz, (SSBQ) for July, earlier this week.
Frederick received the prize from Albertha Davis, a teacher and resident of the Central Leeward area in the presence of quiz organizer Joel Jack at the Layou Learning Resource Center on Wednesday August 15.
Frederick, a recent graduate of the Central Leeward Secondary School, expressed delight in being the winner, was given more information about the quiz and promised to encourage other students to participate.
Her prize included a Bible, $200, a $200 gift vouchers from Acute Cosmetics and $100 Jujube voucher.
Students of secondary schools across the nation are urged to participate in the Quiz which provides incentives to read and understand the Bible. More information can be seen on the SSBQSVG page on Facebook and at www.ssbq.org.