Posted on
SJCK retains second spot in CSEC results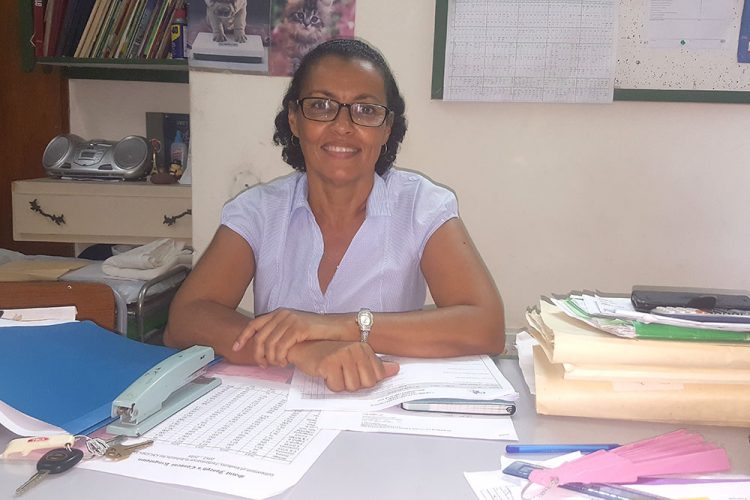 The St Joseph's Convent Kingstown(SJCK) has ranked second in the nation once again for passes at the Caribbean Examination Council (CXC), giving the Principal reason to shout for joy.
Antoinette Best-Jardine, the Principal of the all-girl school spoke to SEARCHLIGHT.
Best-Jardine learned of the school's performance unconventionally, "The strangest thing is that a past student called me, and told me that we came second. I said but results are not out as yet so how do you know that?… And she said 'yes, yes, yes it's coming on the radio now'. So, when I realized it was true, you know, well I kinda gave a little shout."
The school recorded a 90.82% pass rate, as shown in a release from the Ministry of Education, much the same to last year when they achieved a 90.64% pass rate.
Commenting on the pass rate, Best-Jardine noted, "It's not something that is new to us, normally we get in the nineties for the pass rate. I was sort of expecting a little bit more this year, but I'm still very happy for what the children did."
She attributed the figure to a 'combination' of different elements. "I would first of all want to praise the teachers, they work really hard, and CXC is a very demanding exam. You have a lot of things that you have to cover, the syllabus coverage and sometimes the SBAs are sometimes very overwhelming," she began.
Continuing, she said, "The teachers have worked extremely hard with students. Doesn't matter how hard the teachers work, the students also have to work hard…so I have to praise the students as well."
She also attributed the result to the parents of the students who were supportive of them during this time.
Not only did they achieve a pass rate above ninety, the Principal revealed that students also attained 100% passes in 15 subjects. These are: Chemistry, French, Geography, Information Technology, Office Administration, Principles of Business, Religious Education, Spanish, Theatre Arts, Visual Arts, Electronic Document Preparation and Management, Physical Education and Sports, Textiles, Clothing and Fashion, Food, Nutrition and Health, Family and Resource Management.
For next year, Best-Jardine stated, "It has to be onward, up. You always have to better what you did the year before, you know. So I'm hoping that that percentage would increase next year hopefully."
She ended, "The students usually work hard really, I really can't complain about them, but as I said it's a demanding exam, and sometimes they get frustrated and they want to give up and you know, throw in the towel and so on, but I think they really work hard."