Posted on
Police well within their rights to close rum shops at 10 – PM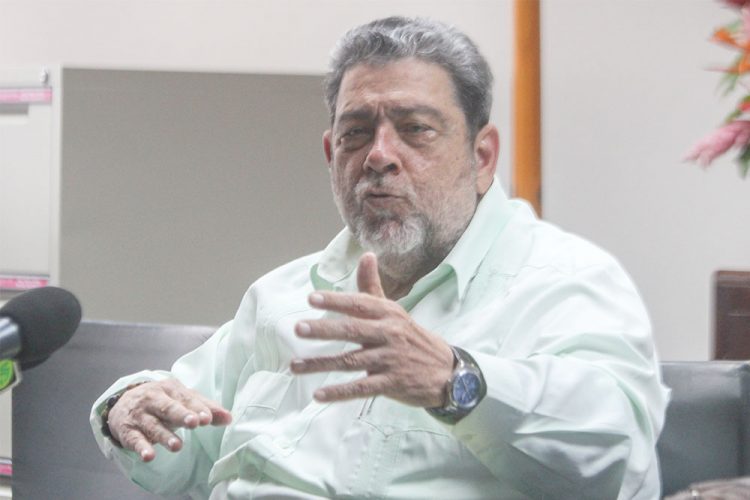 Proprietors who wish to keep their rum shops open beyond the stipulated time of 10 p.m. should apply for the appropriate licence to allow them to do so.
The advice came on Monday from Prime Minister and Minister of National Security Dr Ralph Gonsalves during a press briefing at Cabinet Room.
He told reporters that the police are well within their rights to close shops with certain types of licenses at 10 p.m.
"If you have a class three license and that license says you close at 10'o clock you close at 10' 0 clock, then If you want to have a different class, apply where you can sell liquor beyond that time," Gonsalves stated.
His comments came after the announcement last week that the police will be enforcing the closing times associated with the Shop (Hours of Opening and Employment) Act, 1942 and the Liquor License Act.
These Acts regulate the opening hours of shops and other premises licensed for the sale of intoxicating liquor, and the limitation of the hours of employment in certain cases.
The Prime Minister said that some restaurant and night clubs have licenses that allow them to operate beyond a certain time and anyone can apply for these licenses, but it is up to the police and the magistrate to decide if one meets the requirement to hold such a license.
He said that when he was a small boy, his mother operated a shop and he could remember the police telling her it was time to close.
"It's the law, you can apply for a different class, but I don't know if you will get it, if you will meet the conditions. Why if you have a class three you want to open by midnight? You know the license you have so as far as I see, it's a simple straight forward business. It's a class three and it say at 10 and Sundays and holidays it's a limited time," said Gonsalves.
The Prime Minister however noted that there are ways in which persons can beat the 10 p.m. closing time.
"If you have a back room, fellas may come in the back room and tek a 'pity' in the back, but you lock up the in front and the police might take the position way eye nah see heart nah grieve," joked the Prime Minister.