Posted on
Mount Zion Apostolic Church wraps up successful VBS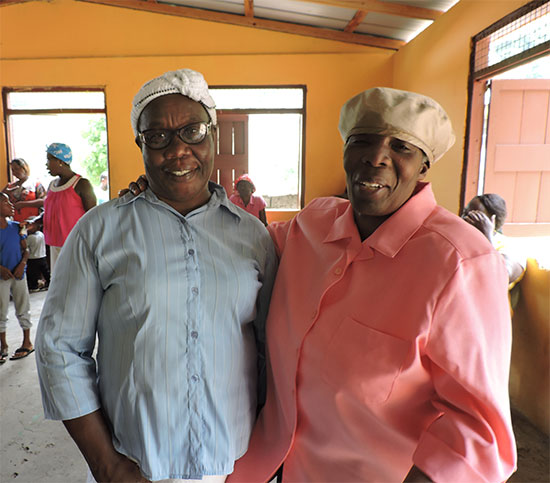 by Adrian Cadogan
Over 70 children and more than 20 adults were hosted at the Chateaubelair Olive Society building for a week of activities as the Mount Zion Apostolic Church held its annual vacation bible school (VBS) summer program.
The event, which ended last Friday was a major success with the largest attendance, according to Claudine Ferguson, who coordinated the event.
Along with stories and games, the participants were instructed in art and painting and given canvases to work on.
Many of the works of art were on display at the closing.
Ferguson, who originally hails from Jamaica but has been residing in Montreal, Canada for the past 36 years, told SEARCHLIGHT she is happy to be able to back in Chateaubelair where she feels at home and had been visiting sometimes twice a year since 2008.
"I feel blessed to be working with the children, I'm a people's person and I try to spread love and happiness wherever I go."
The annual event is funded solely by Ferguson and her team from Canada which also has a branch church in Chateaubelair.
Money for the activity was raised by food sales and other events including an annual banquet where all proceed go towards funding the annual summer program in Chateaubelair.
This year's program had two new components; the participants were given an oral history of the public transportation system in North Leeward and the development of the Richmond hydro plant which brought electricity to the area in 1962. There was also a display of domestic artifacts including the goose and flat irons, an old hand sewing machine, lamps and various vintage cameras of varying mediums and formats. Snacks and meals were provided each day and the finished artwork and craft were displayed at the closing.