Posted on
Georgetown student receives BUNPAN scholarship award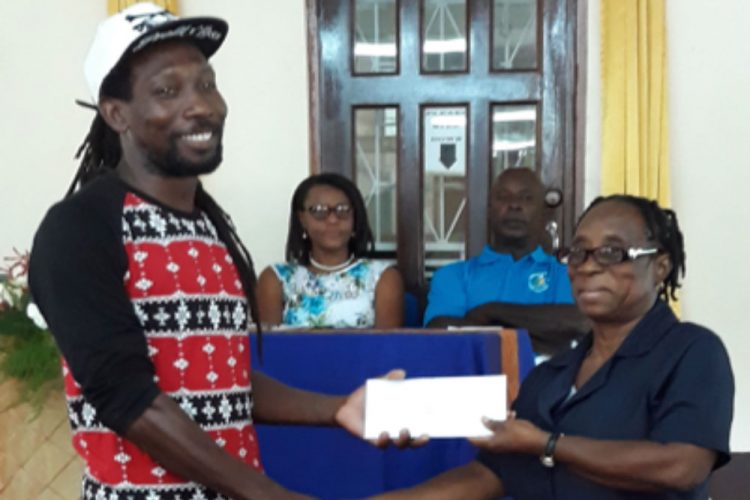 Lache´ Thomas of Georgetown has received the Marriaqua United Friendly Society scholarship award for 2018.
The daughter of Julio Thomas, Lache´ received her award during a ceremony on July 31.
The young student attended the Georgetown Government School and placed 49th for girls and 80th overall with an average of 87.2 per cent in the Caribbean Primary Exit Assessment. She will attend the St Vincent Girls' High School beginning September 3, 2018.
The award ceremony took place at the Society's Lodge at Freeland, Marriaqua and was attended by representatives of the board and staff of the society, together with parents, guardians, students and well wishers.
Lache´ received a cheque for $1400 to assist with her educational expenses. This amount will be repeated each year to cover her schooling for a maximum of seven years provided she makes satisfactory progress. Additionally, the scholarship will pay for external examinations fees at the appropriate stage of her educational journey.
Twenty-one other applicants who were also successful at the CPEA but who did not win the scholarship each received $100 as a one-off assistance towards school expenses.
Jennifer Richardson who gave the motivational speech in support of the theme "Building The Future Today" urged students to respect the authority of the school and their parents with God as a focus of their lives. She emphasized that the Bunpan scholarship makes school expenses more affordable for parents and guardians. Richardson reminded parents and guardians that they were not to grant every request of their children/students. She encouraged the young students to go to God because He's the One in control and to enjoy their school time and childhood. She reinforced the need to choose their company carefully as friendships can make or break someone and not to be a disruptive force at school.
The Society wishes all the students every success in the years ahead.