Posted on
Fitness expert 'Cobra' returns home and now wants to serve his people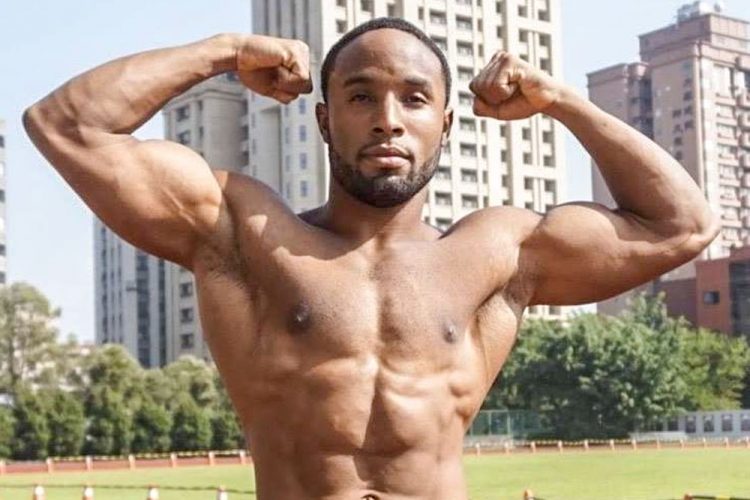 Growing up, Adriel Francois wanted to be a sprinter, but realized at an early stage that he just wasn't fast enough.
"So, I decided if I couldn't be an athlete, I could at least look like one and I went with that."
Today, Francois, or 'Cobra' as he is now widely known, has one of the world's most popular YouTube fitness channels and earlier this year, his channel 'CobraCamp' made YouTube's 100,000 subscribers list.
Now back home from Taiwan after successfully pursuing a degree in chemical engineering, the physical fitness expert is offering his services to the public.
After coaching for years, Francois started his YouTube channel as a way to make money during his final two years at the National Taipei University of Technology (NTUT) in Taiwan where he was on scholarship.
He initially set a milestone to build a subscription base of about 10,000 persons, but quickly surpassed this, getting to the 100,000 mark about six months after he achieved 10,000 subscribers.
At press time, he had 154,000 subscribers and said that he is "pretty satisfied" with that.
"The channel is based on how I got to this level of knowledge in fitness, so every week I come up with a topic.
"All of my videos solve fitness problems, misconceptions people might have, and I give direct guidance to getting to a specific fitness goal," explained the fitness expert.
Now offering training locally, Francois said that when persons are looking for a personal trainer they are looking for a motivator, but he does not operate like that.
"I design a four session training course and each session follows the same structure where I explain your muscle group to you, how it works and what exercises you could do," Francois said.
He added that he uses body weight exercises, shows persons correct form and when they understand how their muscle group works and once their form is good, he runs them through a workout for their muscle group so they get a feel of what it means to train that muscle group and how you should feel after training that muscle group.
"So, in the future you have a bench mark to know, okay this is how I should feel when I train," said Francois.
"This happens with all students, they think that the physical part of things is the most important, but I do five main tools: how to stay motivated; how to manage time; how to understand how effective your workouts are; how to plan workouts; and how to plan towards your fitness goal.
"So, these are basic concepts that people tend to neglect that are a really key if you are going to get anywhere," Francois explained.
The trainer who got the name Cobra from his Chinese rowing coach may be reached at CobraCamp on Facebook or adriel_cobra on Instagram.
Adriel is the son of Greg and Glender Francois and a past student of the St Mary's Roman Catholic School, the St Vincent Grammar School and the St Vincent and the Grenadines Community College.