Posted on
Kingstown strengthens diplomatic ties with Tokyo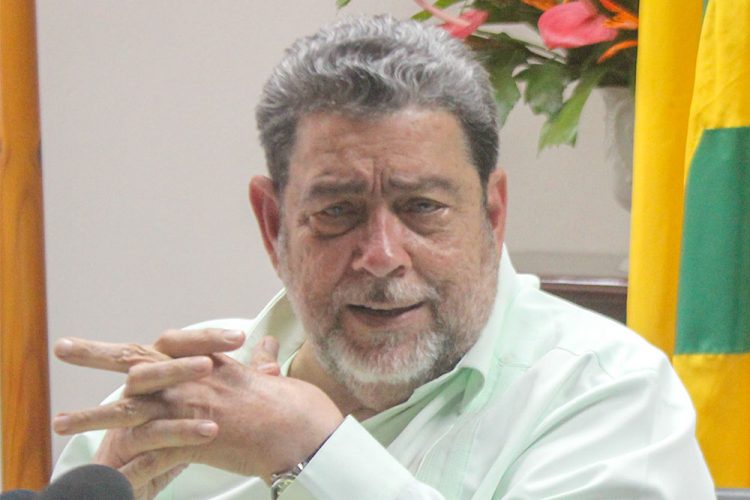 St Vincent and the Grenadines (SVG) has strengthened its diplomatic ties with Japan.
Prime Minister Dr Ralph Gonsalves, reporting on his recent visit to Asia, said that Japan has agreed to collaborate with SVG in a number of areas including fisheries, healthcare and renewable energy.
At a media conference at Cabinet Room yesterday, Gonsalves said a US$1.8 million proposal for the enhancement of the black fish facility in Barrouallie was discussed.
He said the project seeks to improve the handling and processing of black fish and its by products and improve the living standards in the Central Leeward community.
Gonsalves' trip to Japan has also yielded medical and road repair equipment which will soon arrive here. He said that the equipment was sourced under the Japan Grant Aid for Equipment.
The health sector will receive, among other items, four operating tables, two anaesthetic machines, three suction machines, ventilators and nebulizers, while the ministry of transport is slated to collect two road patching mobile units, a road reclaimer, a vibration roller, a compactor, an asphalt concrete cutter, a led balloon lighting unit and mobile concrete mixers among other things.
"I made the request and I wanted to make sure these come expeditiously, and I have been given the assurance on those," Gonsalves told journalists while adding that he has also made a request for technical assistance and support to help with the accumulation of sargassum seaweed on our shores.
The Prime Minister said he has also asked for assistance in rehabilitating Little Tokyo among other projects.
"I have asked for a technical group to visit so that public servants and technical people can work with them."
Meetings were held with Japanese Prime Minister Shinz-Abehe, president of the Association for the Promotion of International Cooperation, the Minister of Agriculture, Forestry and Fisheries, the acting President of the Japan International Cooperation Agency (JICA), the Japan Caribbean Friendship Parliamentary League and the Minister of Economy, Trade and Industry. Gonsalves said the vision is for Japan to see that it is within their strategic interest to be closely involved with CARICOM.
Among the issues identified for co-operation with CARICOM are climate change and people to people exchanges, with a special carve out for SVG. "…So we are putting our case within a regional context but having a bilateral emphasis," said Gonsalves.
"I think that we are on a footing with Japan which is a much stronger one before we went, and I think we are going to see in the changing world, Japan playing and even more important roll than they are playing in the Caribbean."
Gonsalves returned to the State on Friday. His trip also took him to the United Kingdom where he had meetings in London with potential investors in hotel development, tourism and arts and culture. This is Gonsalves' second official visit to Japan, his first being in 2004.
This country established diplomatic relations with Japan in 1980. Japan is the third largest economy in the world with a GDP of US$ five trillion, compared to SVG's US$800 million.
The Prime Minister was accompanied by his wife Eloise and the Director General of Finance and Planning Edmond Jackson.