Posted on
Vincy Aviation continues to be overlooked for important projects – Drayton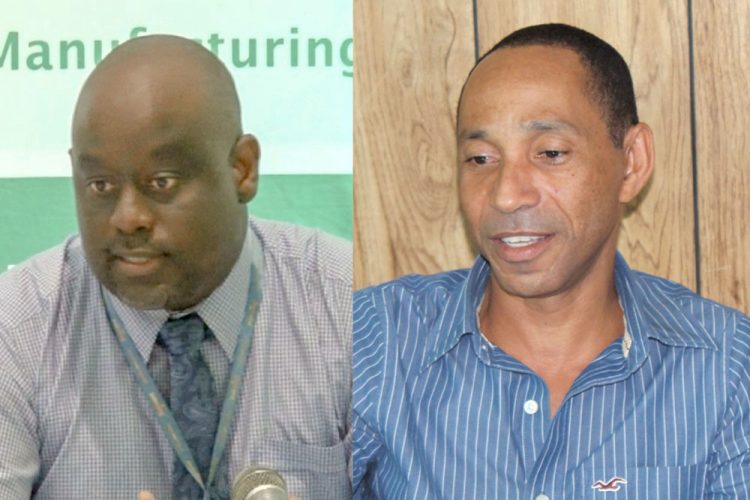 Managing Director of Vincy Aviation, Ricardo Drayton, has expressed concerns over the government's decision to allow Kayan Aviation Holdings the opportunity to set up a Fixed Based Operations (FBO) facility and a Commercially Important People (CIP) lounge here.
On July 28, the Argyle International Airport (AIA) signed a Memorandum of Understanding (MOU) with Dr Uday Nayak of Kayan Aviation Holdings for the construction of an FBO and CIP lounge.
The MOU allows for Dr Nayak and the AIA to get all the legal issues and plans in place before breaking ground at the end of the year.
But in an August 7 press release issued by Vincy Aviation Services, Drayton said the announcement by the AIA's Chief Executive Officer (CEO) Hadley Bourne that he was "holding Uday Nayak of Kayan Aviation Holdings to their commitment to have the CIP up and running by the winter season", is likely to put Vincy Aviation's local operations out of business at Argyle, and will also seriously affect their business at the Canouan Airport.
"The director and staff were surprised by the announcement, especially since over the last three years, Vincy Aviation has tendered for and discussed at least two separate proposals for the development and provision of FBO services at Argyle," the release stated.
Drayton also expressed his frustration that despite what he considers as his company's "provision of quality aviation services in St Vincent and the Grenadines (SVG) for the last 18 years, Vincy Aviation continues to be overlooked for important aviation and cargo projects, such as the FBO Operation and the cargo terminal management at AIA".
When contacted on Wednesday, CEO Bourne noted that a CIP lounge and an FBO facility are two different things, so if a CIP lounge is up and running by the winter season he does not see how the operation of such would affect Vincy Aviation's operations at Argyle and Canouan.
He added that while he signed the MOU, the fine details were worked out by the government and Invest SVG.
During the signing ceremony on July 28, CEO of Invest SVG Annette Mark was recognized for the work done in pushing and promoting the project, while Minister of Finance Camillo Gonsalves said Dr Nayak has demonstrated in St Kitts and Nevis that he is a good investor who knows how to make this type of operation work.
Vincy Aviation Services, also known as Caribbean Aviation Management, is described as a Vincentian company that provides general aviation services to many international clients, including some of the world's largest private jet companies, from offices at AIA.
The company recently renewed a lease agreement with the AIA for office space and currently employs 25 Vincentians in its local operations.
The company also offers cargo and courier services regionally and internationally via its sister company SwiftPac.