Posted on
Make full use of time in secondary school – Bynoe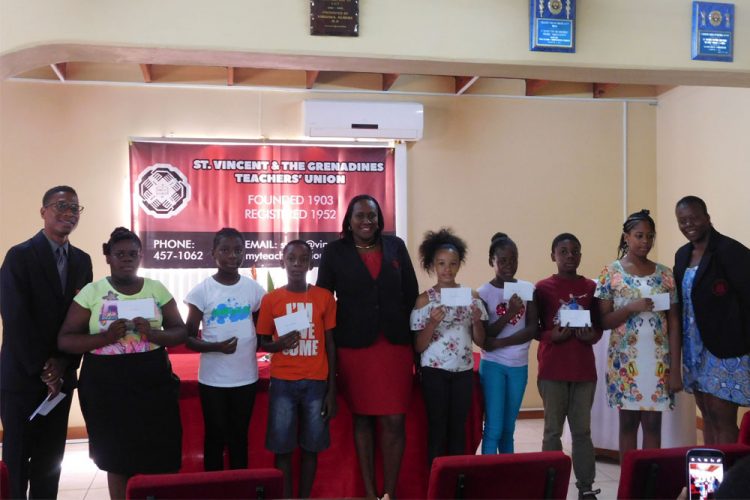 Recipients of this year's St Vincent and the Grenadines Teachers' Union (SVGTU) scholarships have been encouraged to make full use of their time in secondary school in order to enhance their future educational opportunities.
Wendy Bynoe, president of the SVGTU, imparted these words of encouragement last Friday, during the annual scholarship award ceremony which took place at the union's headquarters in McKies Hill.
Three students; Malik Jackson, Desler Pope and Breanna Davis were awarded seven-year scholarships to the tune of $700 per year. And 12 other students received a one-off bursary payment of $100.
"You are among the cream of the crop in SVG," Bynoe said at Friday's ceremony. "Each of you deserves our admiration, because I know how tough the selection process is to be awarded this prestigious scholarship. You have all performed well at the CPEA and have duly earned your scholarship for which you should be proud."
The president said that the union is committed to ensuring that its members continue to progress and prosper in order to have a quality life.
And she added that the scholarship programme is just one way of demonstrating that commitment to members.