Posted on
SVGSA second annual sailing camp for children opens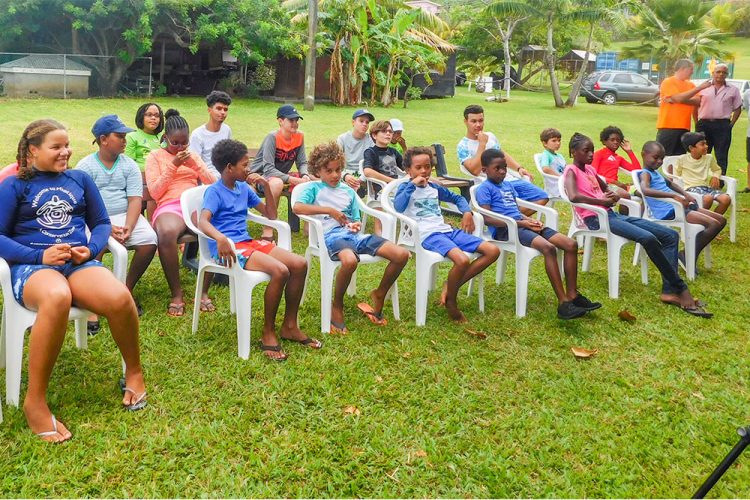 The St Vincent and the Grenadines Sailing Association officially opened its second annual sailing camp for children yesterday.
Participants gathered at a gazebo on the grounds of Paradise Beach Hotel and did some stretches as they prepared to spend some time on the water, learning the sport of sailing.
Louise Mitchell, one of the organizers of the camp, said that it is the association's hope to take sailing to a higher level nationally, regionally and internationally.
"For a nation with a rich maritime history as ours, we need to have more sailors competing around the world, so with this association, we hope to grow the sport of sailing," Mitchell said.
She also said that there were several sailing clubs in Bequia, Mayreau and Canouan.
And, after the camp concludes, Mitchell hopes that lead coach Jenny Trumble will help to facilitate a sailing club on the mainland.
In her remarks, Trumble said that she grew up in a sailing family.
The coach described sailing as "really good fun" and encouraged participants to enjoy the experience of being on the water and making friends during the camp.
Professional sailor Phillip Barnard also encouraged participants to have a good time, listen to coaches and pay attention.
Barnard, who has won several sailing championships abroad, thanked parents for coming and showing support to "this really cool sport and great cause."