Posted on
KCCU invests in more students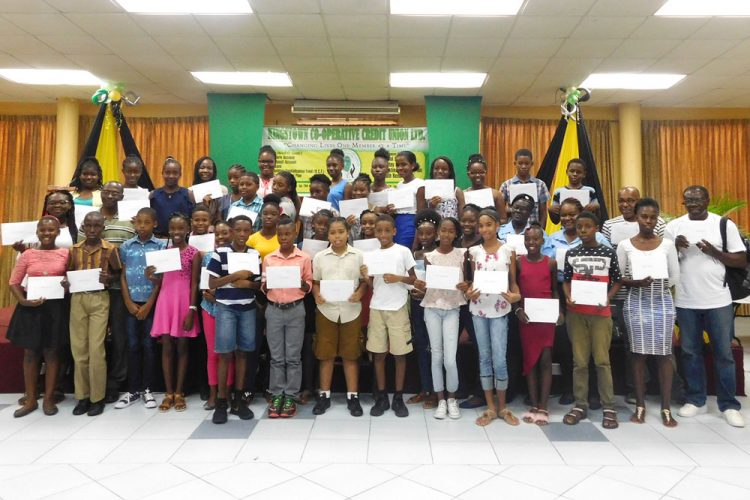 The Kingstown Co-operative Credit Union (KCCU), under the theme "Today's investment, Tomorrow's success", held it's 2018 scholarship award ceremony at the Methodist Church Hall, yesterday.
The ceremony saw six students receiving scholarships, two receiving bursaries and numerous others receiving general contributions from the credit union.
Tamira Browne, Senior Foreign Service Officer at the Ministry of Foreign Affairs, and feature speaker at yesterday's ceremony, told recipients that they should strive to be leaders everywhere they go, and emphasized that the students should understand that the KCCU has chosen to "specially invest in you."
"You are valuable and you are indeed the most precious asset throughout St Vincent and the Grenadines," she said. "When you are successful in your studies, the return is great. Not only for you, your family or your country, but also for KCCU. When you excel in your extra-curricular activities, that is also a part of the fruitful returns. In five years, when you excel at your CSEC examinations, and then your college examinations and so forth, that would be as a result of their investment in your lives today."
Gillon Frederick, Treasurer of the KCCU Board of Directors said that the credit union has been providing students with scholarships for the past 23 years, having awarded their first scholarship in 1995.
Frederick said that the credit union saw the need for scholarships in society and the impact that they could have on young lives.
"We want you to be successful, and as part of that process, we are giving to you today in a monetary form, scholarships and bursaries that will allow you…to fulfil your dreams and impact this nation positively by becoming good citizens, productive citizens and being able to give back in the long term to institutions such as the KCCU," he said.
Frederick further congratulated the recipients and lauded the hard work and dedication that they put into their academic career.
Other speakers at yesterday's event included Kay Martin-Jack, Senior Education Officer with responsibility for Secondary Schools, and Tshemiah Yearwood, a past recipient of a KCCU scholarship.