Posted on
Vincentian Girl Guides to represent in Malta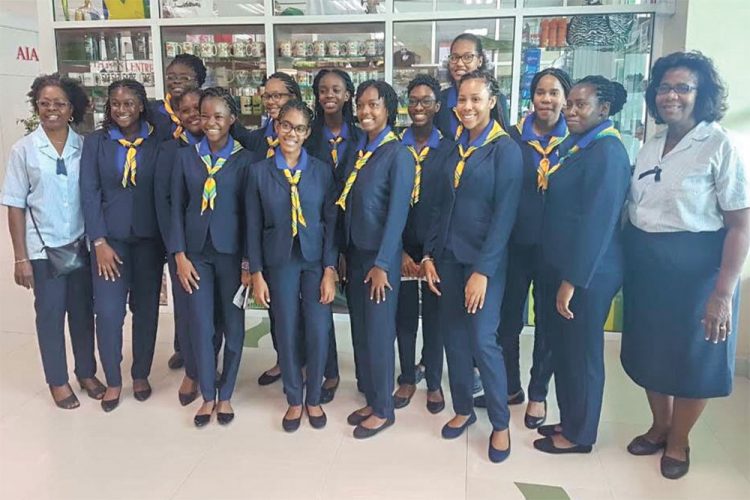 A contingent from the Girl Guides Association of St Vincent and the Grenadines left the state on Sunday, July 29, to participate in the first ever Mediterranean Jamboree in Malta from the August 1 – 8.
The Jamboree is being held under the theme "Building Cultures" and will bring together 2,000 participants from the European Scout Region and the World Association of Girl Guides and Girl Scouts. In WAGGGS' 146 Member States, St Vincent and the Grenadines is the only Caribbean country attending this life-changing event.
The international camp boasts a dynamic programme for the participants, and includes developmental workshops and traditional activities, such as hiking and campfires, adventure and exploration of Malta's World Heritage sites and attractions, and other international exchanges.
The Vincentian delegation comprises 11 girls; nine Girl Guides and two Ranger Guides, who are accompanied by two Guiders. The local participants hail from several Girl Guide Companies and Ranger Guide Units across St Vincent and the Grenadines. After months of preparation locally, the delegation is expected to represent St Vincent and the Grenadines and the Caribbean well.