Posted on
Sing It Like the Starz finale on for tomorrow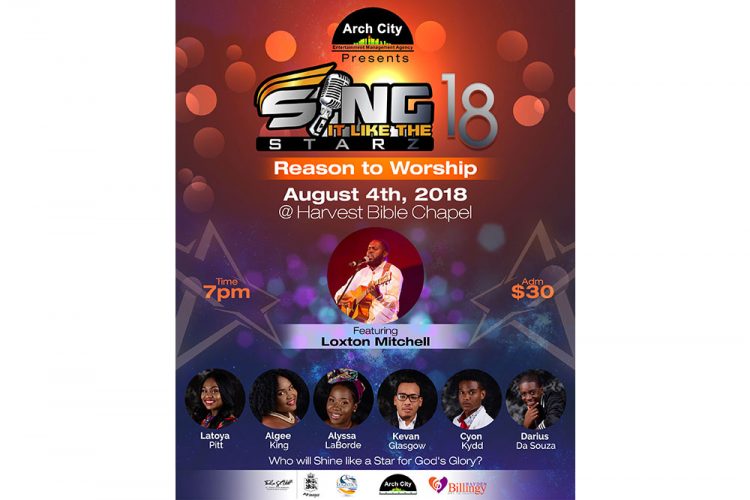 Sing It Like the Starz finale is being staged at the Harvest Bible Chapel, Arnos Vale tomorrow, Saturday, August 4, at 7 p.m. Sing It Like the Stars (SILS) is a mentorship programme for upcoming gospel artistes, which integrates song-writing, stage and performance ethics and overall artistic development. Admission for the event is $30.
This creative platform features six local finalists vying for a recording contract. These finalists include Alyssa Laborde, Cyon Kydd, Algee King, Darius DaSouza, Latoya Pitt and Kevan Glasgow, and will be headlined by Loxton Mitchell from Grenada. Sponsors for the event are Logistics Plus Inc., FS Images – SVG Destination Photographer, Hayden Billingy and Mountain Top Springs.
Sing It Like the Starz (SILS) show was instituted in 2015, when a group of local talented songwriters and singers created the opportunity to mentor, produce and record young artistes in St. Vincent and the Grenadines.
SILS is produced by Arch City Entertainment Management Agency (ACEMA). ACEMA is a gospel event, music production and artiste management agency, which was established to develop and promote the work of gospel artistes of all genres internationally.