Posted on
Digicel gives customers a chance to 'Scratch, Match and Win'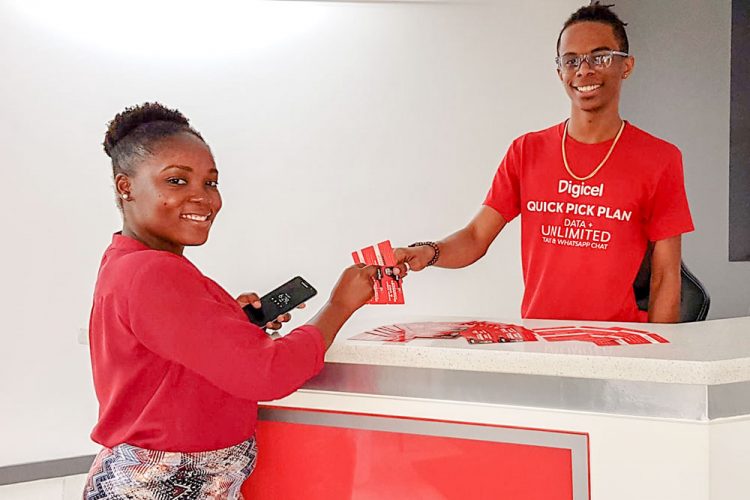 Communications and entertainment provider, Digicel, this Tuesday launched its Scratch, Match & Win promotion, which will see thousands of Digicel customers winning big over the next three months.
The promotion, which was designed to reward both prepaid and postpaid customers, is geared primarily towards assisting parents and guardians with their back-to-school preparations by providing them with some extra cash in their hands.
Digicel customers are required to top-up with a minimum of $10 or pay their post-paid bill in full for a chance to scratch, match and win cash, school supplies, school uniforms, free phones, Digicel credit and more.
Digicel's Marketing Executive Jamisha Wright said, "Digicel is always finding creative ways to engage and reward its customers". Wright explained that the launch of the promotion saw over 300 breakfast packs and flyers being distributed to motorists at the Arnos Vale Roundabout, as they commuted to and from Kingstown between 7 a.m. and 8 a.m.
Wright added that what is most impressive about the promotion is the fact that it will see thousands of families across SVG benefiting in very meaningful ways. She further explained that Digicel resellers are also eligible to win in the Scratch, Match & Win promotion, which will see them winning phones, school supplies and up to $200 in credit for resale.
Digicel's Scratch Match & Win promotion runs until November 15, and will see all winners being rewarded inside Digicel's flagship store, The Cell, every Friday until the promotion comes to an end.