Posted on
'Code Red' laid to rest in accordance with Sharia law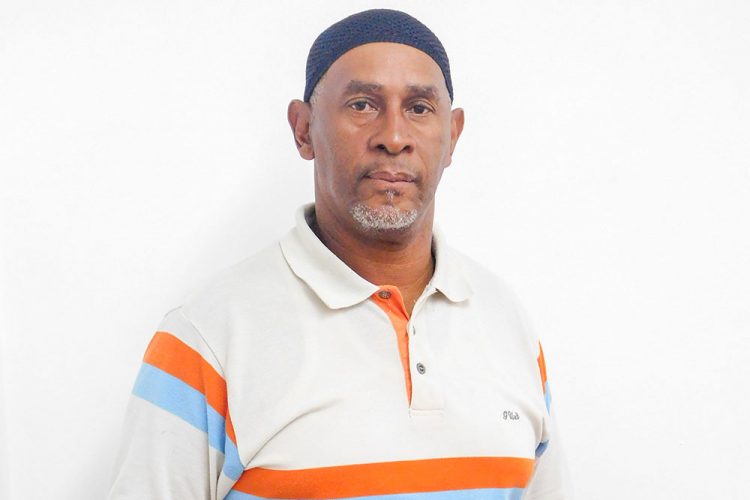 Former president of the National Omnibus Association (NOBA) and popular minivan operator Anthony 'Code Red' Bacchus was laid to rest yesterday.
Bacchus passed away on Friday, July 27, after a fight with kidney disease. He was 62 years old.
Bacchus, a practicing Muslim, was laid to rest according to Sharia (Islamic religious law), which calls for burial of the body as soon as possible, preceded by a simple ritual involving bathing and shrouding the body, followed by Salah (prayer).
Bacchus will be remembered for his struggle in trying to improve the public transport system in the country.
He was instrumental in introducing a sticker logo for NOBA members and led the fight to have minivan operators implement the 2011 Government gazetted bus fares.
In 2015, he also took on the Eastern Caribbean Collective Organization for Music Rights (ECCO) Inc when they were planning to charge minivan operators an annual fee of EC$100 for playing music in their vans.
Also, in 2015, Bacchus sent a proposal to government in an effort to
have all minivan operators adhere to a code of conduct aimed at safer operations.
The contents of the proposal included, among other things, bi-annual vehicle checks instead of annual (Improved inspections of buses bi-annually instead of once per year to access their road worthiness), mandatory defensive driving courses for drivers, mandatory eye tests, uniforms, no drivers under 25 and zoning of minivans.
Bacchus leaves behind his wife Alicia, parents Gloria and Vincent "Sonny" Bacchus, children, Afiya and Anthony Jr., brothers Lance and Curlan Bacchus, and four grandchildren.