Posted on
Rollie singing for the women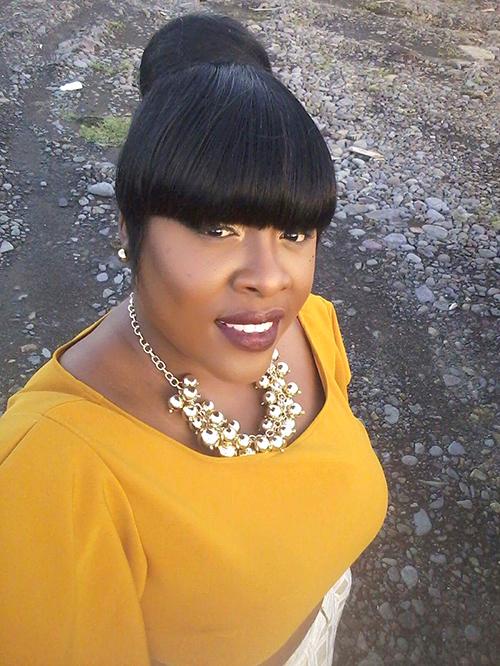 Vincentians are hearing a few new female voices at this year's calypso shows. And these will feature "strong vocals", according to Chewalee Johnson, deputy chairman of the Calypso Association during a recent interview with SEARCHLIGHT.
Rolmina 'Lady Rolie' Matthews, a teacher, has taken the charge to sing her song 'Women Empowerment'.
Despite being absent from the artform since performing at Junior Calypso 2003 and 2004, Lady Rolie is promising an impressive performance with a powerful message.
It will highlight a personal account of "negativity from women", which she said was triggered when she defended her father, member of parliament, Roland 'Patel' Matthews while she was at home for one year nursing a broken leg.
"My song, I see it as an anthem for women… Being outspoken doesn't mean you're disrespecting people. I was outspoken because I was defending my father, and I wasn't disrespecting or degrading anyone," Matthews said.
"I just told my mind and because of that, women who [didn't] hate me, [now] despise me or have negative things to say about me. So this song basically is what I've been through in real life… My condition and the negativity from women especially, and some men, have driven me to write this song," Lady Rolie said.
She described an empowered woman as "a confident woman [who] embodies and [in whom] you can expect to see a demonstration of the power of women."
The avid calypsonian said she had always wished to return to the artform and regretted not doing so earlier since it is where her true talent lies.
Her goal, she added, is to inspire, encourage, motivate and uplift people through calypso. She hopes Vincentians learn something positive from her song.
The On Tour Calypso Tent, with which Lady Rolie performs, holds its next show at the Russell's Auditorium on June 14, when preliminary judging for the Calypso Monarch competiton will take place.