Posted on
CDC board support brings success, Chairman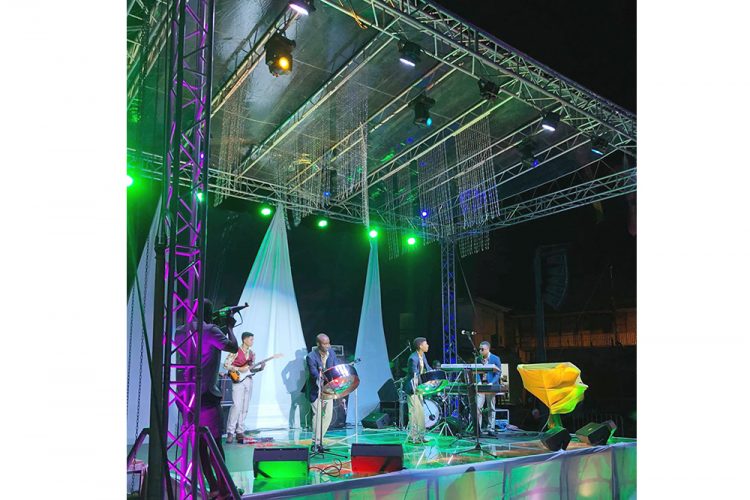 The colour of success as seen in these CDC stages at Carnival City, Victoria Park.
---
New chairman of the Carnival Development Corporation (CDC) Ricardo "Ricky" Adams has denied that he is not been getting support from other board members.
"As far as I know, I have been getting the required support from the team with whom I have been working," Adams told SEARCHLIGHT in a recent interview.
Appointed in 2016, Adams said persons who know him were aware he "keeps pushing boundaries and pushing the envelope" to get more.
"And people have been seeing the results of the energy," Adams added, noting that Chairperson of the Beauty Shows Committee LaFerne Fraser had put a lot of effort into the Miss St. Vincent and the Grenadines pageant and that itself showed support of his chairmanship.
"We have seen the results in relation to what we are doing at the park and at the shows and I really say that to the best of my knowledge I am getting the support that I require.
"As I say, I would always like things to be better, more efficient, running faster, but it's a reality and when you're working with an organisation that has been in operation for a while there are certain cultures that you need to massage."

Adams added, "But again, if people say that things are happening behind my back, I wouldn't know that because if I knew that then it wouldn't be behind my back."