Posted on
SVGTU holds two-hour new members seminar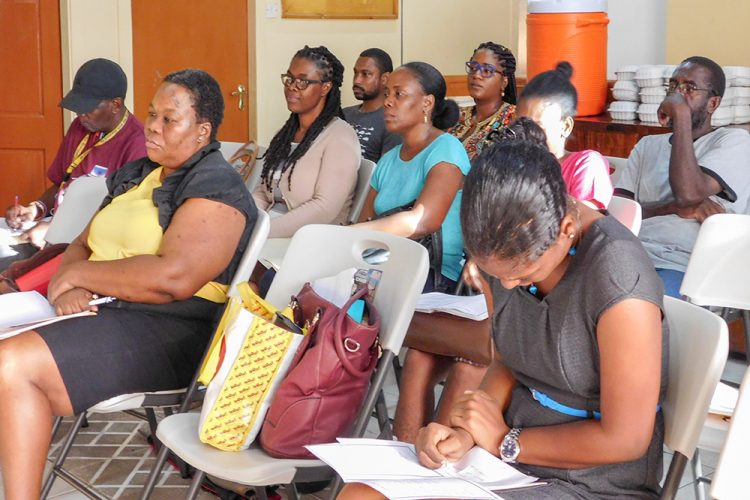 New members of the St Vincent and the Grenadines Teachers' Union (SVGTU) were on Wednesday enlightened about the emergence of trade unions, and the code of ethics and benefits to be derived from membership in their union.
The two-hour 'New Members Seminar', which was held at the SVGTU headquarters at McKies Hill included a presentation by historian and veteran teacher Dr Adrian Fraser, who explained that there was a time when different unions came together in solidarity with each other's plight and gave examples from history when union action was effective in bringing about change.
Fraser highlighted the atmosphere which created the 1975 teachers' strike which resulted in teachers being tear gassed and one student losing his life.
The historian also asked the members to expect support for the union's plights from non-members and he gave the example of 1981, when he said the union was able to attact a crowd of over 9,000 persons at a rally at Victoria Park, most of whom were non members.
Teacher and SVGTU member Philbert John chaired a discussion on the selected items from the SVGTU's 54 code of ethics and James Wilson spoke on the benefits of being a member of the SVGTU.
President Wendy Bynoe said the seminar was critical to sustain union membership and to create union awareness.