Posted on
RSS donates equipment to Her Majesty's Prisons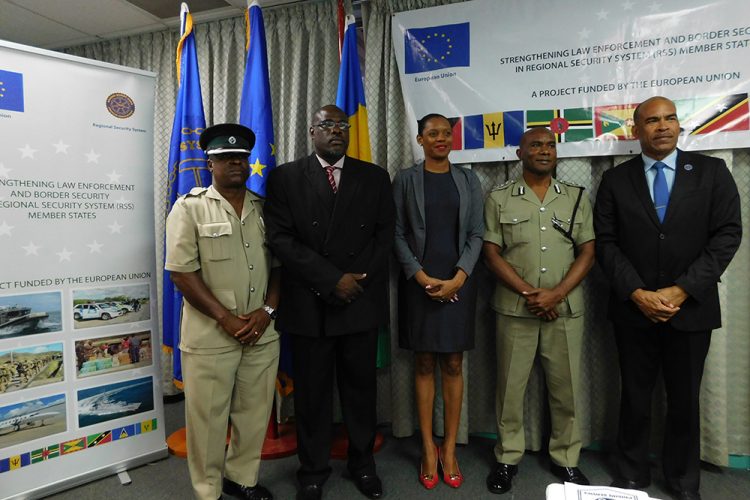 Sewing Machines, computers and construction equipment were recently donated to Her Majesty's Prisons to assist in the rehabilitation of the inmates.
The items, which were handed over on Wednesday, May 23, were donated by the Regional Security System (RSS) under the European Union's 10th EDF Project.
Deputy Commissioner of Police, Frankie Joseph said the RSS has been a reliable partner over the years and the equipment will go a long way in the rehabilitative process."As the Deputy Commissioner, it is my hope that these gifts will not only help to drastically reduce the level of recidivism among our prison population, but to transform the institution and all those who are residents there in a positive way.
Our nation would be safer and more productive for the rehabilitation of prisoners," said Joseph.Superintendent of Police (SOP) Brenton Charles thanked the RSS for their contribution and said that rehabilitation of the prison inmates is a necessity, and that over the years they have done so with very limited resources.
Charles said space is being developed to house 15 people at a time for sewing classes, since they had earlier received a donation of sewing machines from the Ministry of Education.Lt.
Brian Roberts, director of training at the RSS expressed hope that the equipment would improve the technical vocational training at the prisons and would give inmates better job opportunities after serving time.
Roberts however expressed that the organisation has began reviewing the system in order to improve the rehabilitation system in correctional facilities.Some of the inmates were present to witness the handing over ceremony.