Posted on
KCCU donates computers to NCW and Arrowroot Association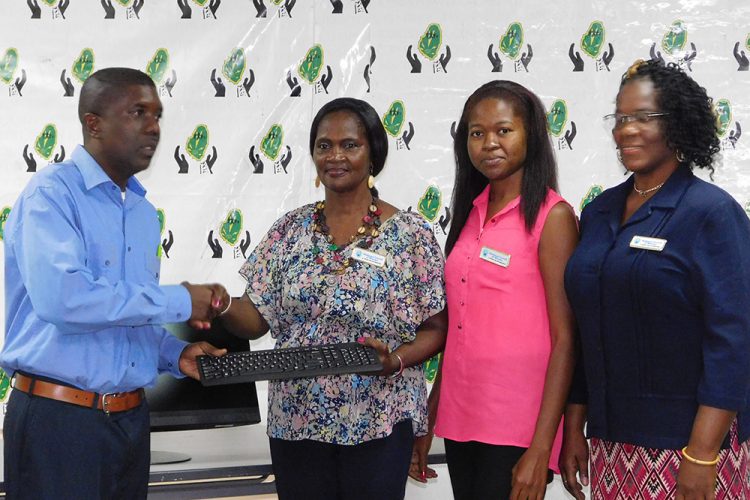 THE NATIONAL COUNCIL of Women (NCW) and the Arrowroot Association have each received a modern all-in-one computer from the Kingstown Co-operative Credit Union (KCCU) to improve the efficiency of their organisations.
Speaking at a handing over ceremony last Tuesday April 24, President of the NCW, Beverley Richards, said the donation was timely since their office computer had malfunctioned and completing work had become tedious.
General Manager of the Arrowroot Association, Selmon Walters explained that his association intends to establish a bigger online presence therefore the computer will be instrumental in their marketing. Walters said he intends to have more computers available for the administrative staff.
The organizations thanked the KCCU for the donation and urged other companies to support small organizations.
"I noticed some are giving back to the school children. Some are giving back to rural development and community efforts. I would like to see some of them adopt schools, adopt different social groups, a piece of road and fix it…," Walters said.
Vice President of KCCU, Jerome DeShong explained that the KCCU assists in sports, culture, education and care of the elderly.( CB)
VICE PRESIDENT of KCCU, Jerome DeShong hands over AIO computer to representatives of the National Council of Women