Posted on
Minivan owner wins 'Drive Free for 2018' promotion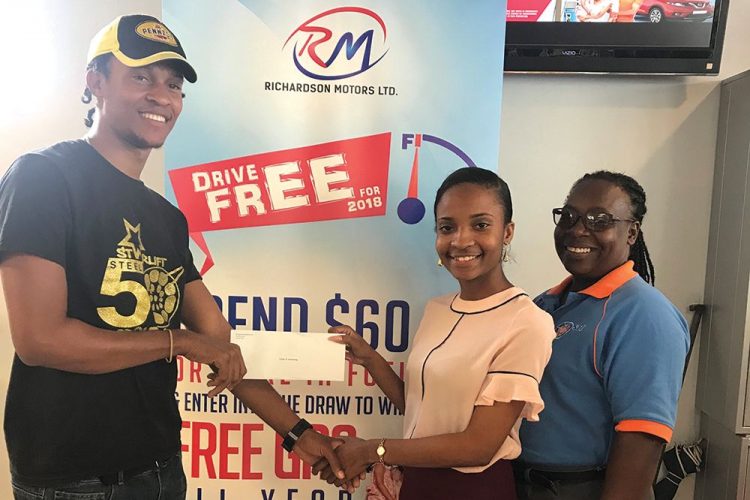 One minivan owner was thrown into a state of shock last Friday, March 2, when he was told he was the winner of the 'Drive Free for 2018' free fuel promotion.
Keneil Barnwell, from Block 2000, explained that every day he spends over $100 refuelling his van and whatever the terms and conditions are, winning the free fuel promotion would greatly help his cost of operation.
Barnwell said he entered the draw more than 15 times and winning is a good feeling.
"I'm still in shock," he said.
The promotion was run by Richardson Motors Ltd for six weeks from Monday, January 15 to Sunday, February 25. Participants had to spend $60 or more while refuelling either gas or diesel vehicles.
Richardson Motors Ltd reaffirmed their commitment to providing their customers with practical and impactful promotions.(CB)