Posted on
Charitable group donates medical and food supplies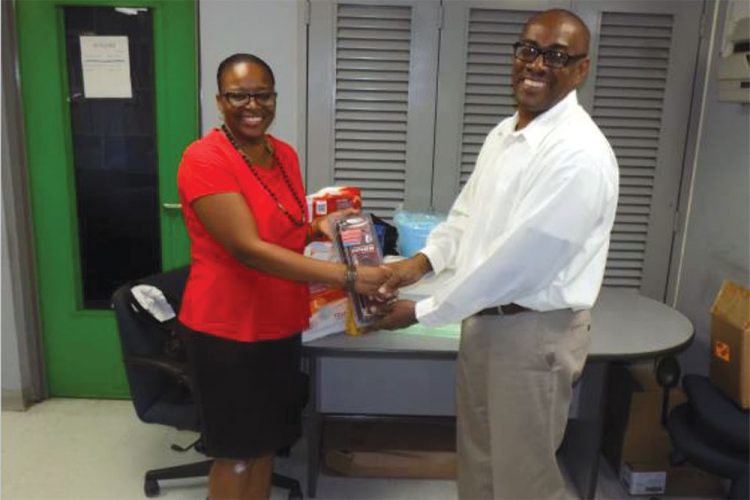 The Ministry of National Mobilization was the recipient of medical supplies and non-perishable food items from Hosanna Outreach Ministries, an organization based in Toronto, Canada.
Hosanna Outreach Ministries is a charitable organization that reaches out to communities and areas that have been affected by natural disasters, or from where a request to assist has been made. Evangelist Marva Ollivierre-Nanton is the operations and coordinating officer of the organization.
The handing over ceremony took place on Tuesday, February 27, at the Central Medical Stores, where the Permanent Secretary in the Ministry of National Mobilization, Nerissa Gittens-McMillan, presented to the manager of the Central Medical Stores, Steve Millington, the medical supplies and devices.
Upon receiving the donation, Millington thanked Hosanna Outreach Ministries for its contribution to the Medical Stores and indicated that the donation would be put to use in the various medical facilities. Among the items were gel packs, diapers, a hip protector and compression gloves.
The non-perishable food items donated by Hosanna Outreach Ministries were handed over to the boys at the Liberty Lodge Boys Training Centre.