Posted on
Campden Park man wins Ponche Kuba Promotion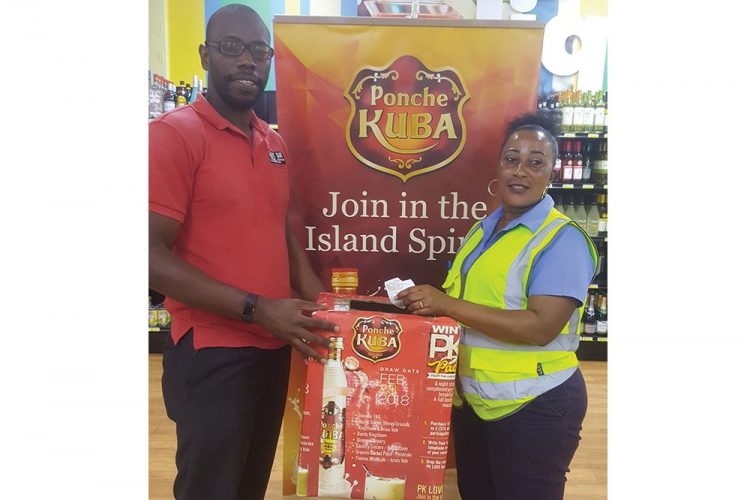 A lucky Campden Park man and a friend will spend a night at the Grenadine House hotel, inclusive of dinner, breakfast and a massage.
That person is Joseph Harry, the winner of the St Vincent Brewery's Ponche Kuba (PK) Love Promotion.
Harry's name was picked from the PK Love promotional box on March 5, during the draw which was held at Massy Stores, Upper Bay Street. His name was drawn by Daliea King, a random shopper from Mt Grenan.
Explaining the promotion, Rum Brand Developer at the St Vincent Brewery Ltd Rex Pollard said that during the month of February, persons who purchased any Ponche Kuba products were asked to write their name and contact information on the receipt and drop it in promotional boxes at any location of the Massy supermarkets, Randy's supermarket, or Country Grocery in Georgetown.
Harry bought a 70 cl bottle of Ponche Kuba at Randy's Supermarket on February 22.
"February is the month of love and Ponche Kuba represents love, so we wanted to spread that message of love," said Pollard.