Posted on
Newly elected SVGTU president ready for challenge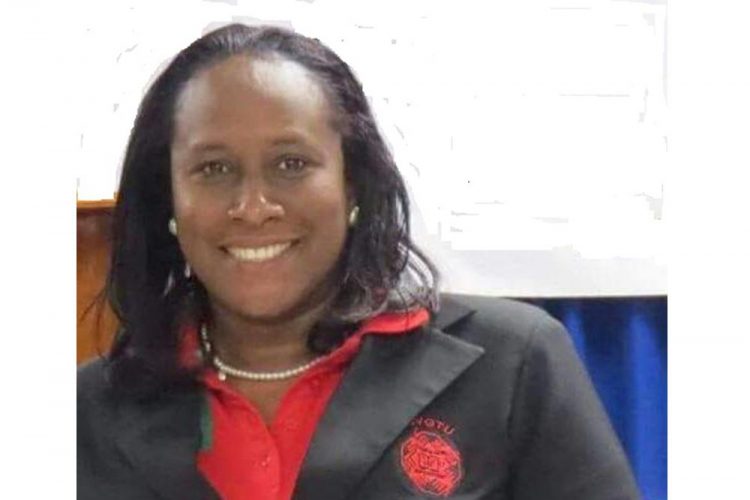 Wendy Bynoe, the recently elected president of the St Vincent and the Grenadines Teachers Union (SVGTU), plans to do things a little differently during her two-year tenure at the helm of the union.
In an interview with SEARCHLIGHT yesterday, Bynoe said the new executive will definitely continue the work of the former executive, but additionally, she intends to focus on more training and union awareness, which she hopes would bring new membership to the SVGTU.
SVGTU elections were held on February 27 and 28.
Bynoe emerged victorious over Vibert Lampkin, the outgoing first vice-president.
She said it is her impression that the new executive is optimistic, enthusiastic and young, which she hopes will drive their fight.
Bynoe, a graduate teacher of 24 years experience, explained that after being officially installed on April 5 at the SVGTU's biennial meeting, her first course of action will be to have the executive members trained in leadership and negotiation skills, among others.
She said this was necessary, since there are some persons on the new executive who are serving for the first time.
The other successful candidates from last Tuesday's SVGTU election are: Kent Cain, 1st vice-president; Andrew John, 2nd vice-president; Sheri Edwards, general secretary; Sharon Doyle, assistant general secretary; Jonathan Roberts, public relations officer; James 'Jimmy' Wilson, treasurer; Ketty Kydd-Rhynd and Edmira Walker committee members.
Bynoe, a teacher at the CW Prescod primary school, said she is also looking at having the annual summer teachers' training programme accredited, so that the certificate provided would be of worth.
"…What we might be looking to do is register, because we have many teachers coming every year and they get a certificate, yes, but the certificate must be worth something…get it accredited."
Bynoe, who ran under the slogan, "We must go with Bynoe." said during her tenure, she intends to recruit more secondary school to the union, since most members are based in primary schools.
She disclosed that of the approximately 1,600 teachers in SVG, the SVGTU has 1,143 members, some of whom are retired teachers.
Having served as public relations officer of the union for two terms (four years), Bynoe said she wasn't surprised that she won, since feedback prior to last Tuesday's election was that members were ready for a female president.
She said her good track record also helped.
Bynoe emphasized that the union will continue to advocate for all teachers to be appointed into their correct grades; defend members' rights to gratuity and pension; emphasize teacher welfare, safety, security and material benefits; negotiate and defend teachers' collective agreement; work with colleagues to strengthen the union; training and a membership drive.(CB)