Posted on
Women devaluing themselves to gain benefits – NCW head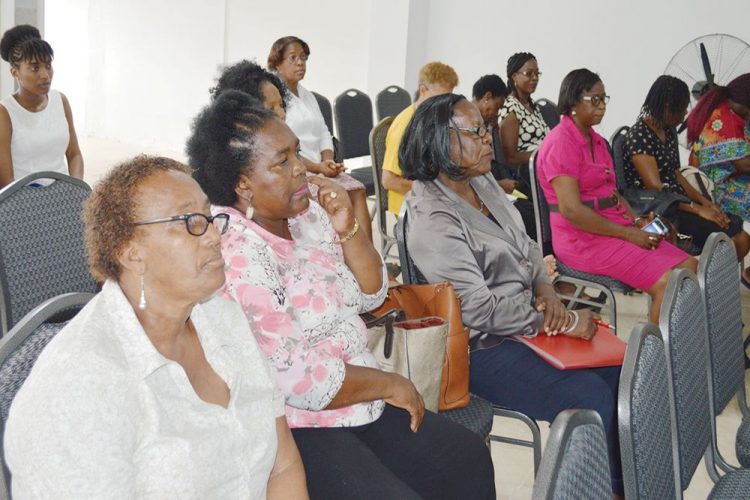 President of the National Council of Women (NCW) Beverly Richards has expressed concern that women and girls in this country are devaluing themselves in an effort to gain benefits.
Richards was speaking at a Domestic Violence Intervention and Prevention seminar, which was held at the Miracle Arena Church on Wednesday, February 21.
She said she is troubled by numerous women who were diminishing themselves to gain employment and other assistance.
Richards noted that too many women are being exploited for sexual favours and felt obligated to do these favours to survive. She called on women to join with others around the region to help build a sisterhood that fought against exploitation and domestic violence, which she believed was eating away at society.
The Women's Council president also expressed gratitude to Caribbean Women's Association (CARIWA) for funding the programme, during which participants heard about the importance of women and girls being empowered and of ensuring that they pass on their knowledge.
Meanwhile, activist Jeanie Ollivierre outlined and praised the various initiatives this country has taken to ensure that gender issues are being addressed.
She, however, pointed out that much more needs to be done to build on the foundation already established. Ollivierre also made a strong call for the churches to be more impactful, as she believed that many women and girls are hurting.
The NCW will also be having a march in solidarity of International Women's Day on Thursday, March 8, around capital city Kingstown.