Posted on
SOSVG to host Tag Day fund-raising activity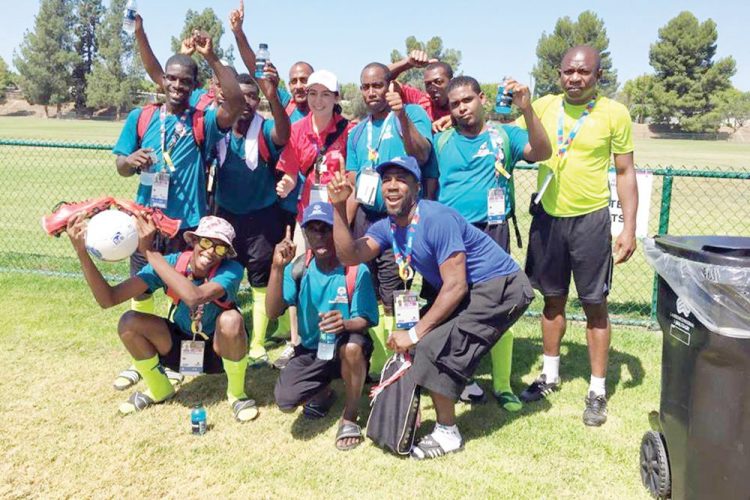 Special Olympics St Vincent and the Grenadines will host a Tag Day, today, Friday, March 2, to launch its 'Take us to the World – Journey to Abu Dhabi' fund-raising activities. These activities are to raise funds to send a team of Special Olympics athletes to the World Summer Games.
The opening ceremony will take place under the gallery of the General Post Office, Kingstown, at 10 a.m. Athletes will be at major supermarkets and stores later, following the opening ceremony, to collect donations.
Special Olympics World Summer Games will take place in Abu Dhabi from March 14 – 21, 2019. This quadrennial Games will create history, when for the first time, it will take place in the Middle East region. The Games will be the largest sports and humanitarian event in the world in 2019.
Special Olympics St Vincent and the Grenadines has stated it would like to give the athletes another opportunity to compete at World Summer Games 2019. Special Olympics St Vincent and the Grenadines sent a team to World Summer Games in California, USA, in July 2015. The team's performance was excellent and they returned home with 19 medals to their credit – four gold, nine silver, five bronze and one fourth place ribbon.
Special Olympics St Vincent and the Grenadines has been dedicated to providing opportunities to persons with intellectual disabilities in St Vincent and the Grenadines since 1983. During this time athletes have been exposed to competitions locally, regionally and internationally. All competition is welcome and enjoyed by the athletes, but by far the most anticipated is showcasing their sporting ability on the world stage.
Businesses, organizations and the general public are being urged to be generous in their support of the fund-raising efforts throughout the year.