Posted on
Magistrate puts accused, complainant on bond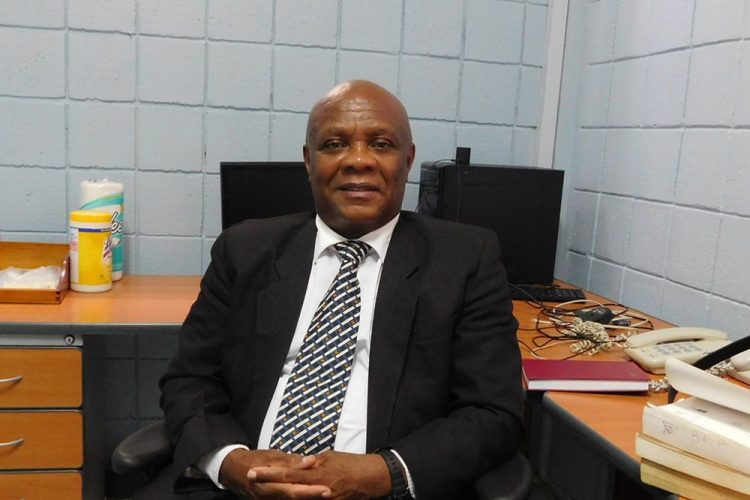 A mentally ill man, who had complained three men for wounding, found himself also being bonded to keep the peace, along with the defendants, when the matter was heard in court.
Delano Darius Fraser, 27, of O'Briens Valley, Okaniff Glasgow, 21 and Dave Browne, 29, both of Dixon, appeared before magistrate Bertie Pompey at the Georgetown Magistrate's Court on February 19, charged with wounding.
The court heard that on July 9, 2017, at about 3:40 p.m., Stephenson James, who has a mental illness and who takes his treatment every month, left his home at Dixon to go for a walk. Ahead of him were the three defendants.
James told the court that when he reached the defendants, they surrounded him and started to beat him up. "They throw me over a high wall…they pelt bottles in my head, face, chest and back. Blood was flowing from the injuries which took 13 sutures," James claimed.
He said he was stabbed by Browne with a broken bottle, while Fraser held on to his jersey and beat him in the head with a bottle.
"My mother came at the same time and told him let me go. When we were leaving, they started pelting bottles at me and my mother; my mother had to bawl out for murder," James told the court.
The defendants, however, said that it was James who had attacked them, and said to them, "Ah must kill one alyo today, if I had me cutlass, one alyo dead today."
Mother of the plaintiff Valcina James, who gave her age as 87, corroborated her son's story, saying she left her home in search of her son. She said none of the bottles that were thrown at them hit her and she accompanied her son to the Georgetown Health Centre and the police station.
Fraser told the court he felt someone touch him from behind and when he looked and realized it was James, both of them began to fight.
"During the struggle both of us went over the wall," Fraser said, adding that James later came by a shop and started pelting bottles, one of which caught him on the left shoulder and resulted in a fight between both of them again.
Browne, who said he received seven stitches for his injury and spent several days at the Milton Cato Memorial Hospital, told the court that he hurt himself after he ran and fell on a broken bottle. He further said that Stephenson came up to them and said "Yo lucky me nah walk with a cutlass" and that Fraser hit Stephenson.
Glasgow told the court "Only thing I have to say, he come fight me, I have to defend myself."
He added that he did not try to separate Fraser and James when they were fighting, as he had food in his hand.
"Stephenson didn't attack me, but I hit him twice in the head," Glasgow said.
During cross-examination, Fraser said he did not receive any injuries on the day in question.
Prosecutor Delroy Tittle asked the magistrate to take note that the plaintiff had received injuries to his head.
"Alyo wicked, alyo took advantage and overstep alyo bound," he told the defendants, as he concluded the matter.
Pompey, in stating his ruling, told the plaintiff that he is the architect of his own misfortune.
"You went out mainly to interfere, but the force was excessive; that's why they are guilty," Pompey stated.
After consideration, Pompey bonded the plaintiff and the three defendants to keep the peace for one year and to be on good behaviour or in default face six months imprisonment.(GHJ)