Posted on
Dr Friday confident court would rule in NDP's favour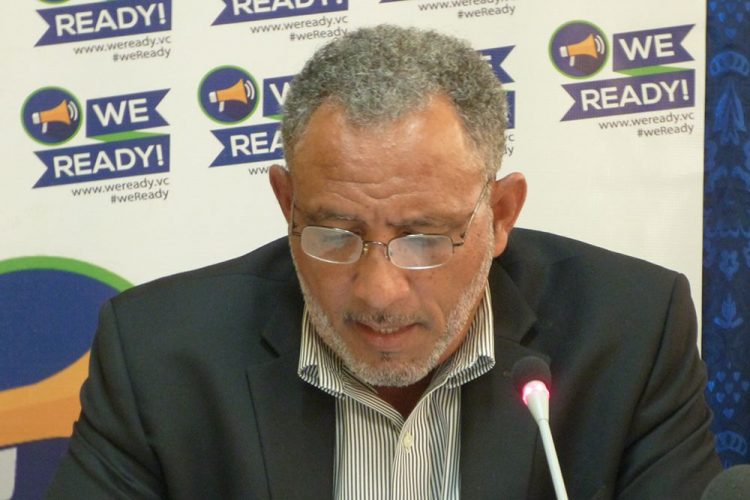 Leader of the Opposition Dr Godwin Friday is optimistic that today's high court ruling, pertaining to an application to inspect ballot boxes from the December 2015 elections, will be in favour of the New Democratic Party (NDP).
Speaking on Nice radio yesterday, Friday expressed confidence in the petitioners' arguments placed before the court on December 12, 2017, to have all 15 ballot boxes used in the 2015 general election in the Central Leeward constituency inspected.
"I'm guided and being optimistic about our chances; as a lawyer myself, I have looked at the materials, certainly and I have been advised by our lawyers that the case for the petition is strong and that we're moving in the direction of having a final resolution sometime very soon," he stated.
Friday's comments came just one day before Justice Esco Henry was due to give her ruling on the inspection. The judge had previously promised to rule on the matter in either January or February this year, after hearing submissions from all lawyers.
The Opposition Leader stated that the party has been eagerly awaiting the day of the ruling, which was finally slotted for today.
If Friday's predictions are correct, the unused ballots, all counterfoils and all used ballots in all 15 ballot boxes in the Central Leeward constituency will be inspected.
Stanley 'Stalkey' John QC, lawyer for the petitioner, had made this appeal to the High Court on December 12, 2017, citing the admittance under oath to a lack of secrecy in the elections and the unfair counting of invalid ballots. It was stated that these irregularities were admitted under oath by the returning officer of the Central Leeward constituency. The petitioners also put forward that the official mark did not appear on many ballots and those that had them did not have them placed correctly. It followed that all boxes should be inspected to determine the extent of the defects, stated the lawyer.
However, counsel for the respondents, Anthony Astaphan and Douglas Mendez, countered that the petitioners had no evidence and that the claim was based on speculation, a fishing expedition. They stated that there was, in fact, evidence to the contrary, showing that the process was fair, citing the observations of the Organization of American States (OAS), an impartial party. They also stated that there was no basis in law for the inspection, citing cases wherein it states that if the irregularities would not show a change in the result of the election, an inspection may not be permitted.
The petition for the inspection of the ballot boxes was first filed on December 31, 2015, by lawyers acting for NDP candidates, Benjamin Exeter for Central Leeward and Lauren Baptiste for North Windward. Winston Gaymes, returning officer for Central Leeward, and supervisor of elections Sylvia Findlay-Scrubb are among the respondents in the matter.(KR)