Posted on
PSU celebrating 75 years of existence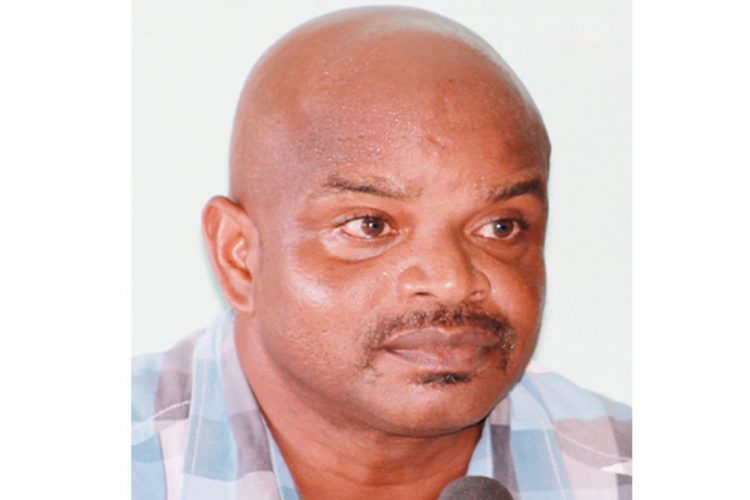 MESSAGE TO COMMMORATE THE 75TH ANNIVERSARY
OF THE ST VINCENT AND THE GRENADINES PUBLIC SERVICE UNION
FROM BRO ELROY BOUCHER – PRESIDENT
On February 21, the Public Service Union celebrates 75 years of existence as a Trade Union, under the theme "75 Years of Resilience – Moving Forward Towards a Stronger Public Service Union."
The Public Service Union, formerly the Civil Service Association, was founded in 1942 and registered on February 27, 1943 under the Friendly Society Act as the Civil Service Association. On February 21, 1954, the Civil Service Association was registered as a trade union under the Trade Union and Dispute Act of 1951. The General Meeting of 1981 saw a change in name to the Public Service Union.
The rich history of the Public Service Union cannot be ignored. Over the past 75 years we have experienced setbacks and triumphs and have fought long and hard to ensure that workers' rights were protected and benefits increased and secured. We have also fought, and continue to fight to secure equal opportunities for all workers and to protect workers against unfair treatment. Truly it has been 75 years of resilience.
Our rich history cannot be spoken of without mention being made of the trailblazers who paved the way. Many of these stalwarts are living today. Mention must be made of Leon Huggins, Cadman Lewis, Julian Caruth, (all deceased), Sebastian "Bassy" Alexander, Robert Sandy, Careitha Turentine, Desmond Pompey, Margaret London, Aubrey Burgin, Arnhim Eustace, Bernard Morgan, Conrad Sayers, Owen Jackson, among others. This list is in no way exhaustive. The hard work put in by the mentioned presidents has enabled us today to continue moving forward towards a stronger Public Service Union.
Throughout the years we have faced many challenges, both internal and external. Some of these challenges have threatened the very existence of the organization. However, by the grace of God we were able to be resilient and emerged stronger.
Today, there are many challenges confronting us that require us to stand firmly together. I wish to bring attention to some of these challenges:
∑ REFUSAL OF GOVERNMENT TO ENGAGE IN THE COLLECTIVE BARGAINING PROCESS
While collective bargaining is recognized and practised among some of the statutory bodies, within the public service it is non-existent. It must be noted that collective bargaining is at the heart of the trade union movement. In 2010, the Public Service Union submitted, on behalf of public servants, a collective agreement for discussion and negotiation. To date we have had no response from the authorities.
∑ GOVERNMENT'S RELUCTANCE AND OBJECTION TO NEGOTIATING SALARIES AND WAGES
Our government has found it easier to legislate wages and salaries, instead of completing negotiation.
∑ PENSION REFORM
While we agree that there is a need for pension reform, the Public Service Union has the responsibility to ensure that when the pension reform process is completed, public servants are not left at a disadvantage. We must learn from our mistakes. In 2014, NIS effected parametric reforms. These reforms saw over 400 low income public servants and many more workers from statutory bodies being affected negatively. These workers had an expectation that when they retire at age 60, they would receive a full pension. Instead they had to wait up to five years before receiving their pension and furthermore any pension taken before received a penalty of 6 per cent for each year taken before the set NIS retirement age. All of these workers were therefore left with no income until they reached the NIS retirement age. None of the reformers thought about these vulnerable workers, and the unions took their eyes off the ball. In the case of the pension reform of the public service pension system, the Public Service Union must be vigilant and ensure the protection of the pension rights of public servants
∑ Failure of the Public Service Commission to observe principles of fairness, transparency and objectivity in exercising its functions under the Public Service Commission Regulations
∑ Element of fear that exists throughout the public Service
∑ Lack of growth in the economy that has resulted in increased taxation on workers.
To navigate these and many more challenges, we have to maintain our resilience and continue moving towards a stronger Public Service Union. We must remember that building resilience is an important part of growth and change, so we must be prepared to undergo positive change, while maintaining our values and principles. Thus, this 75th year of celebration should usher in a call for all workers, to stand with the Public Service Union. If ever a time that we, as workers, need to stand together, it is now.
I wish to share with you the following quotation which was delivered by the Hon Dr Ralph E Gonsalves, on August 29th, at the 29th Annual Conference of the Caribbean Public Service Association. The Prime Minister's comments appears more relevant today, as we celebrate 75 years as a trade union than at the time of his address. It brings to light how critically important our role as a trade union movement is, especially today, and also speaks to the times we are living in as workers within St Vincent and the Grenadines.
"But in the final analysis, the public worker, individually and collectively, must put on the agenda all the relevant issues. An apathetic public service which is easily cowed by the powers-that-be, will not be able to do more than survive. Those public officers who take no interest in the union or who fail or refuse to tackle aggressively their own concerns will be trampled upon by a manipulative, Machiavellian government. Public workers must support their unions; pay their dues; participate fully in their collective branches; display utmost vigilance in their hard-won rights; build the requisite industrial and political alliances on an on-going basis; and serve the public well and faithfully. When all that and more is done, the public worker will not only survive; he or she will prosper and advance."
In the words of Lane Kirkland "we have Come too far,–Struggled too long–Sacrificed too much and have too much left to do,–to allow that which we have achieved for the good of all, to be swept away without a fight. And we have not forgotten how to fight."
Finally, I urge all public servants throughout St Vincent and the Grenadines, whether you are working within the government service or the private sector, to stand up for your rights as citizens of our blessed country. It is only then you can ensure that you are not taken for granted and your rights not trampled upon. We, as Vincentians, have a responsibility to ourselves and to our country to guarantee we are receiving our rightful benefits which are protected by our country's Constitution. The past 75 years has proven that we are a people who are always progressing and our desire for a better standard of living is always our ultimate goal; it is only through strength and unity we can acquire what is truly ours as public servants of St Vincent and the Grenadines.